MSA and DuPont's Globe Gear Giveaway Program
Since 2012, MSA Safety, DuPont Personal Protection, and the National Volunteer Fire Council (NVFC) have partnered to provide state-of-the-art turnout gear to fire departments in need. In 2023, MSA Safety will donate a total of 52 sets of turnout gear and 52 helmets (four per department) to 13 all-volunteer or mostly-volunteer fire departments in the U.S. and Canada.
Criteria • Application • Selection Process • Program Background • Gear Recipients • Contact • Program Partners
To be eligible to apply, departments must meet the following criteria:
Be over 50% volunteer.
Serve a population of 25,000 or less.
Be located in the United States or Canada and be legally organized under state/province law. *Indian/tribal entities not organized under state/province law are eligible.
Individual applying on behalf of the department or department chief must be a member of the NVFC.* Learn about member benefits and join at www.nvfc.org/join.
Demonstrate a need for the gear.
Only one application will be accepted per department. Any subsequent applications received for that department will be disqualified.
Recipients must use the donated items for the benefit of their department and not for any other purpose; cannot be resold.
Recipients agree that their department name, details from application essay, and photo may be used in media by MSA, DuPont, and the NVFC for the purposes of promoting the donation program.
Previous winners from the past two years are not eligible to apply.
*MSA provided complimentary NVFC memberships to the first 500 applicants.
Applicants that do not meet the stated criteria will be disqualified from the application process.
View the official rules here.
Application
The application period for the 2023 program is now closed. Check out other opportunities for volunteer responders here.
Selection Process
After the application period ends, an expert panel selected by the NVFC will review the applications. 13 winning departments will be selected to receive four sets of turnouts and four helmets each. Two to three winners will be announced each month between July and December. Winners will be contacted directly before the public announcement is made.
Program Background
Volunteer firefighters selflessly devote their time and risk their own safety to protect their communities. Yet many volunteer fire departments struggle to provide the gear and equipment necessary to keep their personnel safe. Departments are forced to make do with an inadequate amount of turnouts or with worn-out, non-compliant gear they can't afford to replace.
As the world's largest and most trusted manufacturer of structural firesuits in the world, Globe by MSA is giving back to first responders in need through MSA and DuPont's Globe Gear Giveaway program. The program launched in 2012 when Globe partnered with DuPont and the NVFC to celebrate the company's 125th anniversary by giving away turnout gear to volunteer departments in the U.S. and Canada who demonstrated their need. With the success of the 2012 program and the high demand among departments for gear, Globe, DuPont, and the NVFC created this annual gear giveaway program.
In 2018, the NVFC began asking program applicants if their department had boots, gloves, helmets, and hoods for all of their firefighters. Nearly 50 percent of 2018 recipients indicated that they did not. To help address this issue, MSA donated four helmets to each winning department for the first time in 2019.
2019 also marked over $1 million worth of gear that has been donated to volunteer fire departments since the inception of the program. To date, 663 sets of turnout gear and 208 helmets have been awarded to 147 departments in need.
Gear Recipients
Click on the green dots below to view highlights from departments that have received a gear donation.


If you have any questions, please contact Cierra Orlyk at cierra@nvfc.org or 202-887-5700 ext. 133.
Program Partners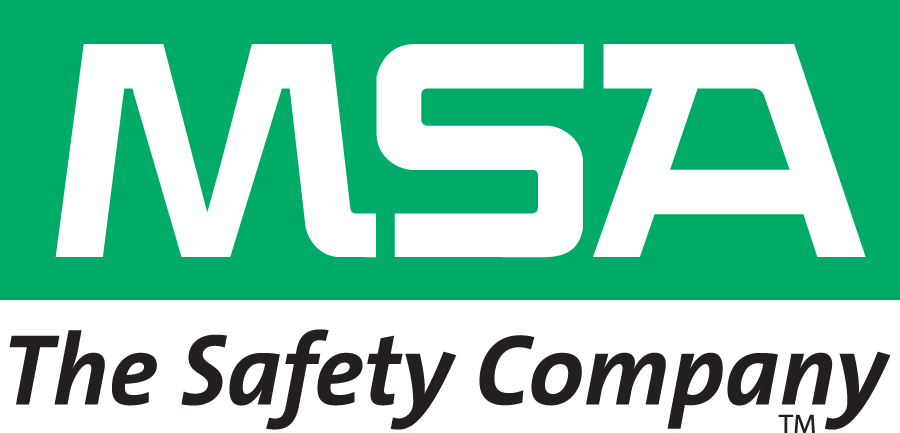 About Globe Manufacturing Company and MSA Safety
Globe Manufacturing Company, a leader in fire service protective clothing, is a subsidiary of MSA Safety Incorporated. Established in 1914, MSA Safety Incorporated is the global leader in the development, manufacture and supply of safety products that protect people and facility infrastructures. Many MSA products integrate a combination of electronics, mechanical systems and advanced materials to protect users against hazardous or life-threatening situations. The company's comprehensive product line is used by workers around the world in a broad range of markets, including the oil, gas and petrochemical industry, the fire service, the construction industry, mining and the military. MSA's core products include self-contained breathing apparatus, fixed gas and flame detection systems, portable gas detection instruments, industrial head protection products, firefighter helmets and protective apparel, and fall protection devices. With 2021 revenues of $1.4 billion, MSA employs approximately 4,800 people worldwide. The company is headquartered north of Pittsburgh in Cranberry Township, Pa., and has manufacturing operations in the United States, Europe, Asia and Latin America. With more than 40 international locations, MSA realizes approximately half of its revenue from outside North America. For more information visit MSA's web site at www.MSAsafety.com.
About DuPont Personal Protection
From first responders to industrial workers, DuPont provides a wide range of personal protection solutions, including some of the most trusted and innovative brands in the industry, such as Kevlar®, Nomex®, Tyvek® and Tychem® to meet your safety needs. More information can be found at personalprotection.dupont.com
About DuPont
DuPont (NYSE: DD) is a global innovation leader with technology-based materials and solutions that help transform industries and everyday life. Our employees apply diverse science and expertise to help customers advance their best ideas and deliver essential innovations in key markets including electronics, transportation, construction, water, healthcare and worker safety. More information about the company, its businesses and solutions can be found at www.dupont.com. Investors can access information included on the Investor Relations section of the website at investors.dupont.com.
DuPont™, the DuPont Oval Logo, and all products, unless otherwise noted, denoted with ™, ℠ or ® are trademarks, service marks or registered trademarks of affiliates of DuPont de Nemours, Inc.
About the NVFC

The National Volunteer Fire Council (NVFC) is the leading nonprofit membership association representing the interests of the volunteer fire, EMS, and rescue services. The NVFC serves as the voice of the volunteer in the national arena and provides critical resources, programs, education, and advocacy for first responders across the nation. Learn more at www.nvfc.org.