Heart-Healthy Firefighter Program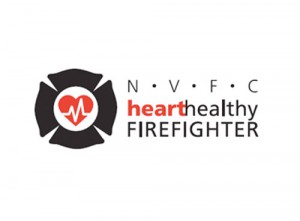 Heart attack is the leading cause of on-duty firefighter fatalities, accounting for around half of all firefighter deaths each year. The NVFC launched the Heart-Healthy Firefighter Program in 2003 to combat this alarming trend through education, awareness, and resources. The Heart-Healthy Firefighter Program promotes fitness, nutrition, and health awareness for all members of the fire and emergency services, both volunteer and career.
Resources available through the Program include:
Resources for starting and implementing a health and wellness program in your fire/EMS department
Trade show booth with free resources
Information on heart health, fitness, nutrition, and lifestyle choices
Health and wellness challenges to help motivate your department
Online courses to educate first responders about important health and wellness topics
Securing Sponsors for Department Health and Wellness Programs, a toolkit for finding funding to support a wellness program in your department
Heart-Healthy Firefighter Resource Guide
Smoking cessation resources
Success stories from first responders from across the country who have succeeded in getting heart healthy
Visit www.healthy-firefighter.org to find the resources and tools to keep you and your department heart strong and ready for the next call.