Anheuser-Busch Emergency Drinking Water for Wildland Firefighters

About the Program • Application • Previous Water Drop Locations • Frequently Asked Questions • Program Partners
About the Program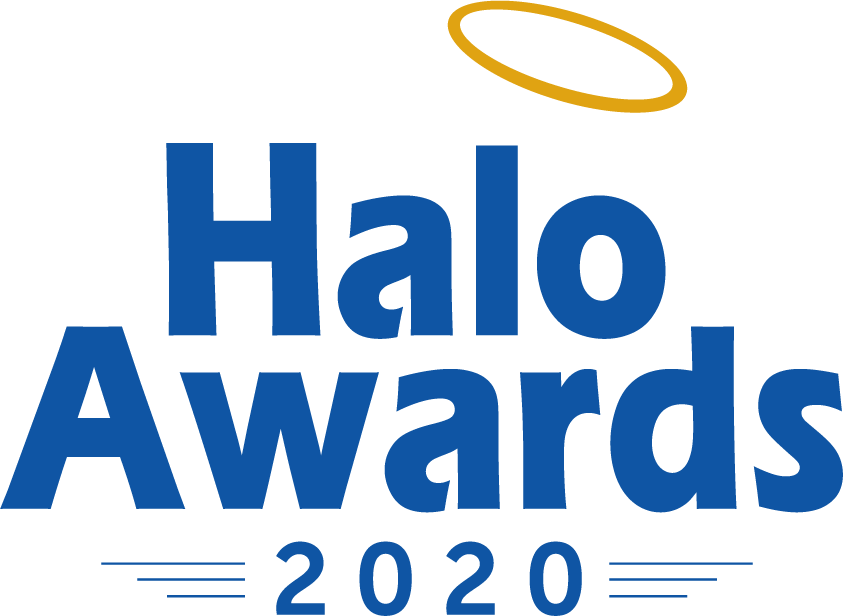 Anheuser-Busch has a longstanding tradition of providing emergency drinking water and supplies for disaster relief efforts. Every year, Anheuser-Busch periodically pauses beer production to can emergency drinking water to be ready to lend a helping hand during natural disasters and other crises. Building on this commitment, the brewer teamed up with the National Volunteer Fire Council (NVFC) in 2019 to create the Emergency Drinking Water for Wildland Firefighters program.
Keeping firefighters hydrated during long incidents or disasters such as wildfires is a critical need for fire departments, yet many volunteer departments struggle with limited budget and resources. To help departments meet this need, Anheuser-Busch is continuing its commitment in 2021 and has pledged to donate 1.5 million cans of clean drinking water this year to help keep our wildfire responders hydrated as they protect and strengthen our communities. Since the program began, over 3.2 million cans of water have been distributed to more than 520 departments in 47 states.
Application
The general application period will open soon! Applications are still being accepted for declared wildfire emergencies. Refer to the FAQ below to see if your department is eligible.
You can sign up to receive updates through the NVFC Dispatch or check back on this page for new announcements.
Questions? Contact Lori Shirley at Lori@nvfc.org or 1-888-ASK-NVFC (275-6832).
Water Drop Locations
Scroll over the red dots to see which departments have received a water drop. Click on the department name to view a photo or local news story (if available).


Frequently Asked Questions
Is my department eligible to receive the water?
To apply for the donated drinking water, departments must meet the following requirements:
Responded to wildfires in 2020 and plans to respond to wildfires in 2021
Be over 50% volunteer
Serve a population of 25,000 or less
Be located in the U.S. and be legally organized under state law
Must be available to accept the water delivery, store requested amount, and utilize amount by 'best by' date on package (canned water has a shelf life of 365 days from the packaging date)
Demonstrate a need for the water
Departments are encouraged to submit one application per year. Subsequent applications received for that department will be subject to additional review.
How much water should I request?
Please be sure you can store the quantity you are requesting and are able to utilize the requested amount by the 'best by' date on the package. Canned water has a shelf life of 365 days from the packaging date. Exact delivery size is not guaranteed and may vary depending on current quantity available. Please see below for specifications.
Primary package is standard sized 12 oz. can
1 case = 24 cans (4 x 6 packs in a cardboard tray)
1 pallet = 98 cases

Pallet Dimensions = 37″ W x 34″ D x 63″ H
Pallet Weight = 1,960 lbs. (20 lbs./case)

1 Full Truckload = 22 Pallets
Can I share the water with other departments in my area?
You can share the water with other departments in your area and mutual aid partners. Please note this on your application and list the departments you intend to share with. Listed departments will be considered as a subsequent application if they also apply.
When will the water be delivered?
If your department is in an area that is a declared state of emergency or is in immediate need due to wildfire, please note that on your application and your application will be processed immediately. Otherwise the projected delivery will be summer and fall.
How will the water be delivered?
You will be notified once your application is approved and connected with an Anheuser-Busch local wholesaler partner. Your department and the local wholesaler can then coordinate delivery time and logistics. Water delivered by the local wholesaler will arrive in an Anheuser-Busch beer branded truck. In certain instances, your department may be asked to pick up the water depending on current local wholesaler capabilities and resources. If this is an issue, the department should communicate immediately to the wholesaler so alternative arrangements can be made if available.
Can the water only be utilized during wildfire response, or can it be utilized for any department response activity?
The water donation is intended to be utilized for wildfire response efforts but can be utilized to provide critical hydration when/where needed. It cannot be sold or redistributed for financial gain (e.g. fundraising).
Does my department have to currently be responding to a wildfire or in an area with a declared state of emergency to get the water donation?
Your department does NOT have to be in a declared state of emergency. You can request water during the application period in preparation for your wildfire response efforts. Departments requesting water that are in a declared state of emergency due to wildfire will be processed immediately. Those not needing immediate attention will be fulfilled per the application cycle.
What if my department is in a declared emergency due to wildfire but the application period is not open?
If you need immediate assistance but the application period is closed, email Lori at lori@nvfc.org with the subject line: NEED CANNED DRINKING WATER – DECLARED WILDFIRE EMERGENCY FOR [DEPARTMENT NAME, CITY, STATE]. Please provide full contact information, number of pallets needed, address where the water should be delivered, and proof of declared wildfire emergency from your local, state, or national authority.
Can I apply for additional water if my department utilizes the initial quantity?
Departments are encouraged to submit one application per application cycle. Subsequent applications received for that department will be subject to additional review.
What should I do if we won't be able to utilize all the water we received before its expiration date?
30 days before your water is about to reach its 'best by' date, please notify the NVFC by emailing Lori at lori@nvfc.org with the subject line: CANNED DRINKING WATER EXPIRING FOR [DEPARTMENT NAME, CITY , STATE]. Anheuser-Busch will work to get your department fresh inventory.
My department is not tax exempt. Will that keep us from getting water?
If your department is NOT tax exempt, you are still eligible to receive the water. However, you must note on your application form whether your department is tax exempt or not in order to process the water donation. The NVFC and Anheuser-Busch will work with departments on an individual basis to receive the donation in accordance with state and federal regulations.
How Do I Publicize our Water Donation?
You can utilize the resources below to share your water donation with local media outlets and on social media. Please send any photos or media coverage to Lori@nvfc.org to be linked to the water donation distribution map on the NVFC web site. *Note: be sure to coordinate any promotions with your local wholesaler.
Program Partners
About Anheuser-Busch
For more than 165 years, Anheuser-Busch has carried on a legacy of brewing great-tasting, high-quality beers that have satisfied beer drinkers for generations. Today, we own and operate more than 100 facilities, including breweries, wholesaler distribution centers, agricultural facilities and packaging plants, and have more than 18,000 colleagues across the United States. We are home to several of America's most recognizable beer brands, including Budweiser, Bud Light, Michelob ULTRA and Stella Artois, as well as a number of regional brands that provide beer drinkers with a choice of the best-tasting craft beers in the industry. From responsible drinking programs and emergency drinking water donations to industry-leading sustainability efforts, we are guided by our unwavering commitment to supporting the communities we call home. For more information, visit www.anheuser-busch.com or follow Anheuser-Busch on LinkedIn, Twitter, Facebook and Instagram.
About the NVFC
The National Volunteer Fire Council (NVFC) is the leading nonprofit membership association representing the interests of the volunteer fire, EMS, and rescue services. The NVFC serves as the voice of the volunteer in the national arena and provides critical resources, programs, education, and advocacy for first responders across the nation. Learn more at www.nvfc.org.