NVFC Board of Directors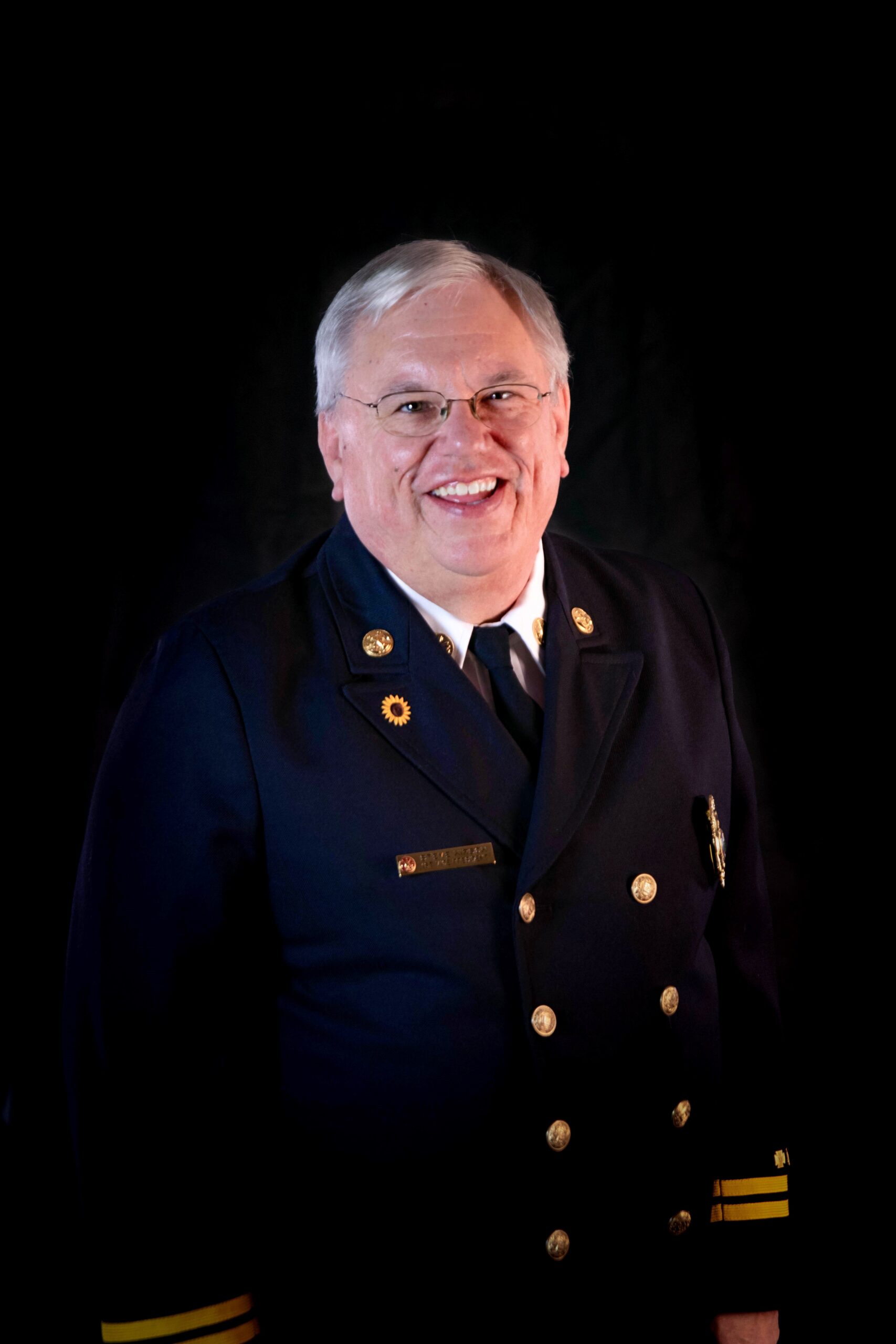 Steve Hirsch
Chair
Steve Hirsch is training officer for Sheridan County Fire District # 1, Thomas County Fire District #4, and Grinnell Fire Department, all of which are 100% volunteer fire departments. Steve is the chair and KS director on the National Volunteer Fire Council and is currently first vice chair of the Kansas State Firefighters Association after serving as secretary from 2000-2018. His father started a rural fire district in north central Kansas in 1963, the year after he was born, so he grew up in the fire service. Steve is also the county attorney in Decatur County in northwest Kansas. He has a private law practice and serves as city attorney for 18 cities in Norton, Phillips, Graham, Mitchell, Rawlins, Decatur, Sheridan, Thomas, and Gove counties.
Dallas Renfrew
First Vice Chair
Dallas Renfrew joined the fire service in 1985 and currently serves with the Seminole Volunteer Fire Department. He has held various positions and ranks, including training officer, firefighter, and CISM team member. He is also president of the Seminole Volunteer EMS Association, where he served as a paramedic. Dallas served as the State Firefighters' and Fire Marshals' Association of Texas (SFFMA) Permian Basin District secretary/treasurer for eight years before being elected as the fourth vice president to the SFFMA of Texas in 1995. In 2000 he served as president of the SFFMA and currently represents the organization on the NVFC board as a director for Texas and 2nd vice chair. Dallas works for the Texas A&M Engineering Extension Service/Emergency Services Training Institute (TEEX/ESTI) as a fire service instructor and the extension program training coordinator.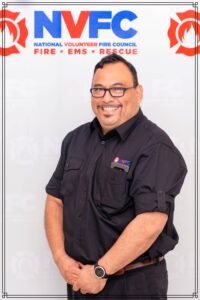 Paul Acosta
Second Vice Chair
Paul Acosta is from Brush, CO, a town of 5,000. After serving in Operations Desert Shield and Storm with the U.S. Air Force, he joined the Brush Volunteer Fire Department in 1993. He has served in every position throughout his years of service, including fire chief from 2008 to 2012. In 2022 he also joined the Hillrose/Snyder Volunteer Fire Department to help with training. Paul has served three terms as president of the Colorado State Fire Fighters Association and joined the NVFC board in 2014. He was selected to serve on the Colorado Fire Commission representing volunteer firefighters and also served 12 years with the Morgan County Ambulance Service. Paul is a full-time teacher at Brush Middle School's Secondary Campus and was appointed by the district superintendent as the coordinator for school safety.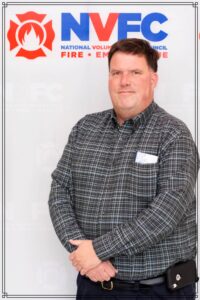 Bob Guthrie
Secretary/Treasurer
Bob Guthrie joined the NVFC board in 2009, following in the footsteps of his father who once also served as the NVFC's Connecticut director. Bob joined the Savin Rock Hose Co. 4, West Haven Fire Department in 1981 and has held the positions of secretary, treasurer, captain, and currently lieutenant with the company. A certified EMT since 1983, he also worked for a number of commercial EMS services from 1983 until 2004. Bob has been a delegate of the Firemen's Benevolent Association for over 20 years, is a past-president of the Connecticut State Firefighters Association (CSFA), and is past chair of the CSFA Fire Service Hall of Fame dinner. In 2005, he was appointed by the governor to the Emergency Medical Services Advisory Board. Bob is a 9-1-1 dispatcher, Fire-Police-EMS for the City of West Haven.
NVFC Committees:
Audit
Bylaws
Communication & Technology
Conference
Diversity, Equity, & Inclusion
EMS/Rescue Section
Executive
Finance
Hazmat Response
Health, Safety, and Training
Homeland Security
Legislative
Membership/Awards
Mental Health Advisory Committee
Nominating
Recruitment and Retention
Standards & Codes
Volunteer Advocacy
Wildland