Three Courses Available for Free All October Long
October 18, 2022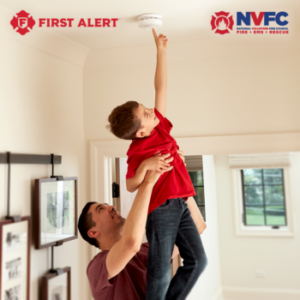 In the spirit of Fire Prevention Month, the NVFC has partnered with First Alert to offer three courses for free during the month of October. The courses include:
First Line of Defense – Installing Smoke Alarms
Protect Against the Silent Killer – Installing Carbon Monoxide (CO) Detectors
Home Fire Preparedness – Fire Extinguisher Best Practices
Note: The NVFC is offering these courses free-of-charge for a limited time to all fire and emergency service members. NVFC courses are always free for NVFC members. If you don't have a Virtual Classroom account, create one for free to access these courses.