Second Winner of 2022 MSA Cairns® XF1 Fire Helmet Giveaway Announced
July 26, 2022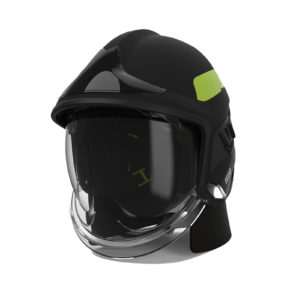 Third and final entry period will open September 1
Congratulations to Rich Crown, a lieutenant at the East Carnegie Volunteer Fire Department (Pittsburgh, PA), for winning a personalized MSA Cairns® XF1 Fire Helmet. Crown is the second winner to receive a helmet from MSA Safety in 2022 through the MSA Cairns® XF1 Fire Helmet Giveaway, a program in partnership with the National Volunteer Fire Council (NVFC).
The jet-style design of the Cairns XF1 Fire Helmet reduces snag hazards, provides a personalized fit, and houses its own integrated light module. Plus, the soft goods are removable, washable, and replaceable, helping firefighters align with cancer awareness programs.
The third and final entry period will open September 1. One volunteer firefighter who is an NVFC member will be awarded one helmet via random selection. Stay tuned to the NVFC web site and newsletter for details. Learn more about the helmet and giveaway at www.nvfc.org/helmet.
About MSA
Established in 1914, MSA Safety Incorporated is the global leader in the development, manufacture and supply of safety products that protect people and facility infrastructures. Many MSA products integrate a combination of electronics, mechanical systems and advanced materials to protect users against hazardous or life-threatening situations. The company's comprehensive product line is used by workers around the world in a broad range of markets, including the oil, gas and petrochemical industry, the fire service, the construction industry, mining and the military. MSA's core products include self-contained breathing apparatus, fixed gas and flame detection systems, portable gas detection instruments, industrial head protection products, firefighter helmets and protective apparel, and fall protection devices. With 2021 revenues of $1.4 billion, MSA employs approximately 4,800 people worldwide. The company is headquartered north of Pittsburgh in Cranberry Township, Pa., and has manufacturing operations in the United States, Europe, Asia and Latin America. With more than 40 international locations, MSA realizes approximately half of its revenue from outside North America. For more information visit MSA's web site at www.MSAsafety.com.
About the NVFC
The National Volunteer Fire Council (NVFC) is the leading nonprofit membership association representing the interests of the volunteer fire, EMS, and rescue services. The NVFC serves as the voice of the volunteer in the national arena and provides critical resources, programs, education, and advocacy for first responders across the nation. Learn more at www.nvfc.org.