MSA Cairns® XF1 Helmet Giveaway

MSA Safety and the National Volunteer Fire Council (NVFC) are working together to provide the most innovative and up-to-date technology to help first responders improve their health and safety. That's why three volunteer firefighters that are NVFC members will receive a personalized MSA Cairns® XF1 Fire Helmet in 2022.
About the Helmet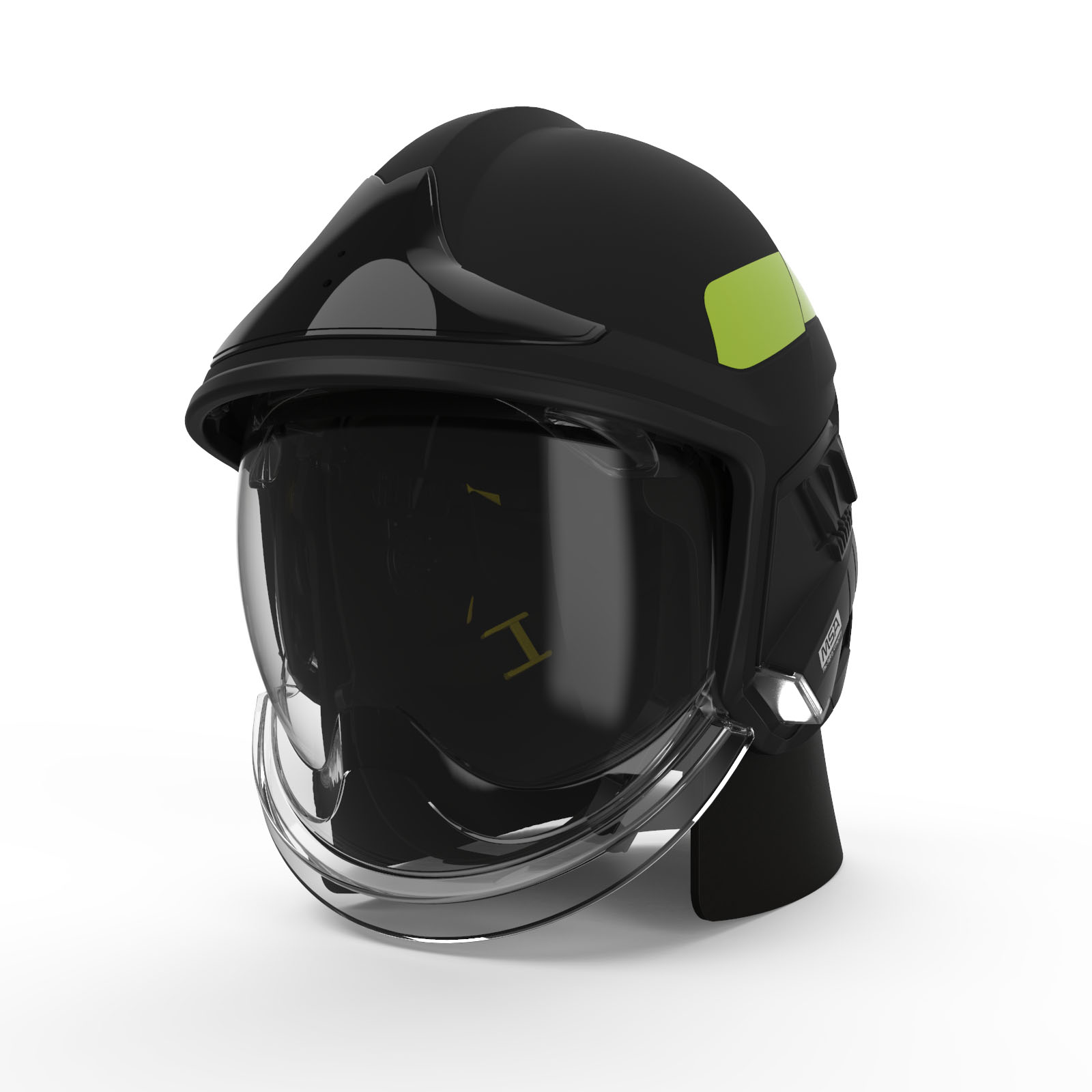 The jet-style design of the Cairns XF1 Fire Helmet reduces snag hazards, provides a personalized fit, and houses its own integrated light module. Plus, the soft goods are removable, washable, and replaceable, helping firefighters align with cancer awareness programs as written by the Firefighter Cancer Support Network.
REDUCED SNAGS: The Cairns XF1 has been engineered as much for comfort and fit as safety. The most obvious feature is what it lacks  ̶  the XF1 is brimless. While untraditional, the lack of a brim makes it easier to crawl into tight spaces and retain your helmet.
INTEGRATED ACCESSORIES: The Cairns XF1 offers several optional accessories, like a secondary (ocular) visor, lighting, and communications. All are integrated seamlessly into the design, retaining its sleek profile.
EASY TO CLEAN: The Cairns XF1's modular design allows it to be quickly disassembled for thorough inspection, care, and maintenance. Plus, the helmet's soft goods are removable, washable, and replaceable – all without the use of tools.
LIGHTING THE WAY: A compact light accessory is housed inside the helmet, reducing exposure to heat, flames, and impact. The strategic placement of LED lights on either side of the helmet improves visibility in dark conditions without detracting from others' vision.
PERSONALIZED FIT: Several easy-to-find adjustments can be made, enabling the fire helmet fit to be customized to the individual. When it's all said and done, the XF1 doesn't just fit firefighters – it fits most of them comfortably.
CUSTOMIZED LOOK: The Cairns XF1 is available in four colors – black, white, yellow, and red – and two finishes, matte and glossy, for firefighters to choose a look that fits their style. Front plates, in a variety of colors, black pre-printed and custom printed options, are available.
Approvals: NFPA 1971-2018 Structural Firefighting, NFPA 1951-2013 Rescue and Recovery
Sizes: Medium, Large
Click here for the helmet product page and specifications.
Criteria
To be eligible to enter, you must meet the following criteria:
Be an active volunteer firefighter in the U.S.
Be a member of the NVFC. Learn about member benefits and join at www.nvfc.org/join.
One entry allowed per member each entry period; prior winners are not eligible to renter.
Recipient agrees that his/her name, details from entry, and photo may be used in media by MSA and the NVFC for the purposes of promoting the donation
View official rules here.
How to Enter
NVFC members will have three opportunities to enter to win an XF1 helmet in 2022. The next entry period will open on June 1.
Selection
A total of three volunteer firefighters that are also NVFC members at their time of entry will be randomly selected to each receive one MSA Cairns® XF1 Fire Helmet in 2022. One firefighter will be awarded one helmet from each entry period. Winners will be announced the month following each entry period. Winners will be contacted directly before the public announcement is made.
Questions
If you have any questions, contact Lori Shirley at lori@nvfc.org or 1-888-ASK-NVFC (275-6832).
Partners
About MSA
At MSA, our business is safety. Our commitment to developing innovative safety solutions is founded on one singular and unchanging mission: "that men and women may work in safety, and that they, their families and their communities may live in health throughout the world." Our core fire service products include the revolutionary G1 SCBA, Connected Firefighter Platform, powered by LUNAR™ Connected Device, Cairns® fire helmets, Globe® turnout gear and boots, Altair® portable gas detection instruments, and Evolution® TICs. For more information, visit MSAfire.com.
About the NVFC
The National Volunteer Fire Council (NVFC) is the leading nonprofit membership association representing the interests of the volunteer fire, EMS, and rescue services. The NVFC serves as the voice of the volunteer in the national arena and provides critical resources, programs, education, and advocacy for first responders across the nation. Learn more at www.nvfc.org.