Psychologically Healthy Fire Departments: Make the Commitment to Support Your Department's Members
August 8, 2023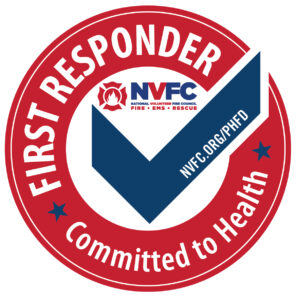 Successful and high-performing fire and EMS departments support their members and make health and wellbeing top priorities. The National Volunteer Fire Council (NVFC) has launched a new initiative to motivate and recognize departments that are taking the important steps needed to create a psychologically healthy fire department (PHFD).
Departments can take part in the initiative by pledging their commitment to support their members. To participate, departments must do the following:
Have at least one member complete the free on-demand course, Creating a Psychologically Healthy Fire Department
Review the PHFD: Implementation Toolkit
Address or make plans to address at least one of the following areas:

Involving your members in problem solving and decision making and encouraging them to work together to make the department better.
Taking steps to improve the physical and mental health of your members through wellness programs, education, and strong safety practices.
Providing training and development opportunities for your members beyond minimum requirements.
Helping your members manage their competing work and life demands as emergency responders.
Recognizing outstanding performance and service to the community in formal or informal ways.
Ensuring a good flow of two-way communication that keeps members informed and provides ways to get their input and feedback.
Demonstrating support as a leader by providing clear information and actively participating in PHFD practices.
Preventing and addressing problems in your department such as incivility, harassment, bullying, or discrimination.
Promoting diversity, equity, and inclusion in your department.
Building resilience in your personnel and working to prevent and address trauma.
Make the PHFD Commitment by filling out this form. Your organization's name and logo will be added to the PHFD Commitment page of the NVFC web site along with other departments who are taking action to establish a healthy volunteer workforce. You will also be sent a PHFD sticker and virtual logo to showcase your commitment to your members and community. In addition, while supplies last, you will receive up to 25 Share the Load stickers to distribute to your department's members.