NVFC Announces Recipients of the 2022 Fire Service Achievement Awards
February 22, 2022
The National Volunteer Fire Council (NVFC) is pleased to announce the winners of its 2022 fire service achievement awards. Steven Klein will receive the Lifetime Achievement Award, sponsored by ADT; Chief John Buckman III will receive the Chief James P. Seavey Sr. Health and Wellness Leadership Award, co-sponsored by VFIS and Ward Diesel Filter Systems; Kaylee Gianforte will receive the Junior Firefighter of the Year Award, sponsored by California Casualty; and the Rowlett Explorer Post One will receive the Junior Firefighter Program of the Year Award, sponsored by California Casualty.
"It is with great pride that we annually recognize excellence in the fire service, from those who have dedicated a lifetime of service to those who are paving the way as the leaders of tomorrow," said NVFC chair Steve Hirsch. "These exceptional individuals represent the dedication and commitment that make our nation's volunteer fire service so special. As we honor the outstanding accomplishments of our 2022 recipients, we also highlight the work of all those who serve their communities in this incredible way."
Klein, Buckman, and Gianforte will be the guests of honor at a special awards presentation dinner taking place April 8 in Arlington, VA, in conjunction with the NVFC spring board meeting. A local award presentation ceremony will take place for Rowlett Explorer Post One so that all of their members can attend.
Learn more about the NVFC's award program at www.nvfc.org/awards.
Meet the 2022 NVFC award winners:
Steven Klein
NVFC Lifetime Achievement Award
Sponsored by ADT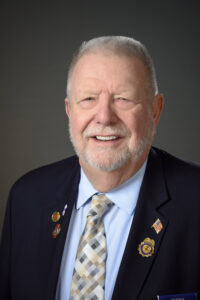 Steven Klein joined the Oceanside (NY) Fire Department in 1965 and immediately became active in all aspects of the department, serving on many committees. He has held many offices in his company, Terrace Hose & Chemical Co. #3, and ultimately served as chief of the Oceanside Fire Department in 1984.
Klein has also been very active on the county level. He is a past president of both the Fire Chiefs' Council of Nassau County and the Nassau County Firemen's Association, served on the Nassau County Fire Commission, and is a past chair of the Nassau County 2nd Battalion Fire District. Klein's impact through the Nassau County Firemen's Association has allowed the association to continually meet the ever-changing needs of the active volunteer fire service in the county.
Klein joined the Firemen's Association of the State of New York (FASNY) in the late 1960s and was appointed to the Fire Prevention Committee. While on this committee, he created a statewide coloring contest on the theme of fire prevention and life safety. This initiative led to thousands of posters being submitted for judging, with several shared through the development of a fire prevention and life safety calendar that was mass produced by FASNY and distributed to schools across the state.
Since then, Klein has served as a director, vice president, and president of FASNY, working tirelessly on issues including increased training opportunities, presumptive cancer legislation, and dealing with the COVID-19 pandemic. He currently represents FASNY on the New York State Task Force on Recruitment and Retention, which is working to bolster volunteer first responder staffing statewide.
Klein served as a Trustee of the FASNY Firemen's Home from 2002 until 2012, holding the position of secretary of the board for seven of those years. He also has been a director of the FASNY Foundation since 2004 and is currently serving as president of the board.
Retired from the USPS, Klein is a father of two and a grandfather of four. His son, Kevin, is also a former chief in the Oceanside Fire Department, and his grandson, Chris, serves as assistant treasurer with the department.
Chief John M. Buckman III
NVFC Chief James P. Seavey Sr. Health and Wellness Leadership Award
Co-sponsored by VFIS and Ward Diesel Filter Systems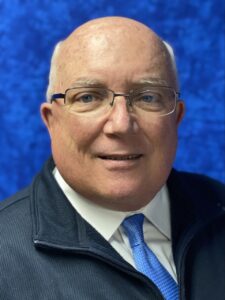 John M. Buckman III has dedicated his life to the fire service and has made a significant impact in advancing the health and safety of first responders, especially in the area of cancer prevention. He served as a German Township (IN) fire chief managing volunteers for 35 years and was a founding member of the International Association of Fire Chiefs' (IAFC) Volunteer and Combination Officers Section (VCOS), where he currently serves as education coordinator. In addition, Buckman served as the Indiana Fire Academy Director for 15 years, is a past president of the IAFC, and is the director of government and regional outreach for IamResponding. He has authored over 150 articles, published several books, and presented training programs in all 50 states, each province in Canada, and in China.
In 2013, Buckman facilitated a meeting that resulted in the development of the Firefighter Cancer Support Network's white paper, Taking Action Against Firefighter Cancer. This was the first national report to identify occupational cancer as a risk to firefighters. In 2016, Buckman facilitated a second meeting to update the original report. He also contributed content for both reports. The participants of these meetings came from the legal, medical, and social research sectors as well as the fire service — including representatives from volunteer, combination, and career departments and local and state fire training directors. The discussions addressed prevention, diagnosis, treatment, and the long-term implications for firefighters, their family, the fire department, and the community. Importantly, the group identified a series of actions that firefighters can take to reduce their exposure to chemicals that can cause or facilitate cancer.
Buckman was also one of the editors for the Lavender Ribbon Report published by the VCOS and the NVFC in 2019. This report provides guidance to the volunteer fire service on how to implement 11 best practices for reducing exposure risks. Two years later, he and fellow advocate Brian McQueen spearheaded an update for the Lavender Ribbon Report that provides additional information, tools, and motivation for implementing the best practices.
Buckman has received much recognition for his work in the fire service, including Fire Chief Magazine's Fire Chief of the Year (1996), Indiana Governors Meritorious Service Award, NVFC Lifetime Achievement Award, and the President's Award from the International Society of Fire Service Instructors.
Kaylee Gianforte
NVFC National Junior Firefighter of the Year
Sponsored by California Casualty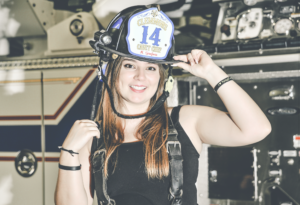 Kaylee Gianforte was very shy when she moved from a previous cadet program to join the Clemmons (NC) Fire Department cadet program, but with the support of the department members she quickly embraced the fire service and gained the confidence and drive to move ahead. She regularly scheduled herself outside of school hours to come work with each shift to get different perspectives of what it takes to be a full-time firefighter. It soon became clear she was on a fast track to successfully becoming a leader in the youth program.
In January 2020, Gianforte took advantage of an opportunity to excel in her leadership development and was selected as the 2020-2021 cadet chief. In this role she led cadets during training, interviewed program applicants, marketed and advertised the program in the community, helped with teaching fire safety to elementary school students, and assisted the fire department with various tasks. She has worked especially hard to promote the program to other female teenagers that share an interest in serving their community through volunteering.
While her leadership skills thrived, Gianforte was initially nervous about teaching or speaking in front of others. However, she exceeded expectations by thoroughly researching the assigned topics and putting together better training classes than many experienced firefighters can do. The department's leaders could see her self-confidence growing as she taught, and the audience was very in tune with her discussion. After her first class, Gianforte realized that she knew her topic so thoroughly, she lost the nervous feelings. She has since taught many trainings and also has become a mentor to newer cadets to share her knowledge with them.
Gianforte was a key player in planning and executing the cadet program's first fundraiser golf tournament. She and the other cadets reached out to community businesses for sponsorships and donations, as well as advertised the tournament to potential players. As cadet chief, Gianforte supervised the other cadets on the day of the tournament and helped them with any issues or questions they had.
Gianforte is looking forward to continuing her fire service career. After graduating high school early, she started at the Firefighter Academy at Forsyth Technical Community College in January 2022.
Rowlett Explorer Post One
NVFC National Junior Firefighter Program of the Year
Sponsored by California Casualty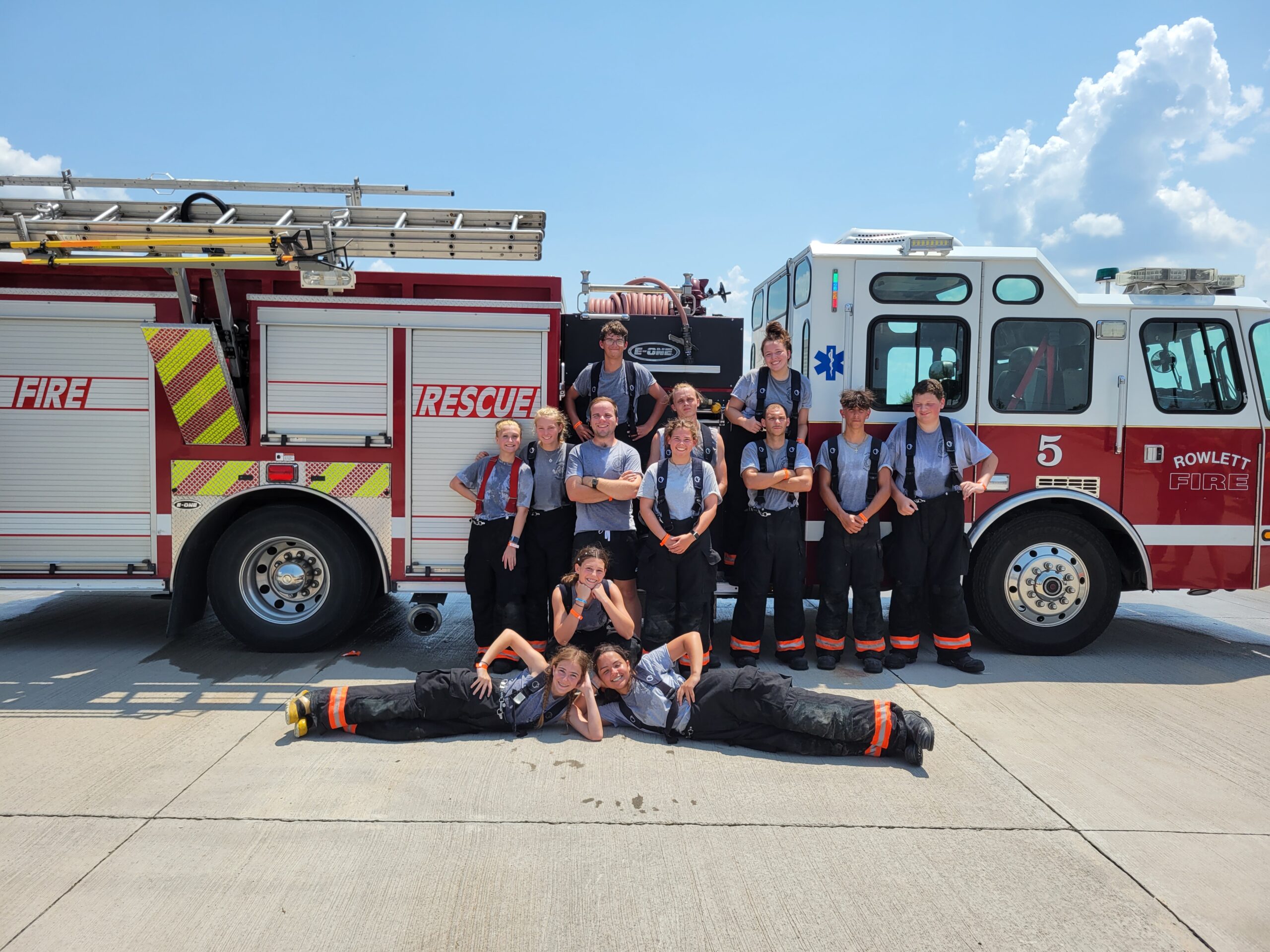 Rowlett (TX) Explorer Post One is chartered by the Rowlett Citizen Corps Council and sponsored by the Boy Scouts of America's (BSA) Learning for Life Exploring Program. The post works closely with the Rowlett Fire Department to integrate training and opportunities for learning where possible.
The program develops in its members a culture of leadership, service to others, and a commitment to community involvement. The Explorers participate in or host many events including preparedness education, fire extinguisher training, smoke alarm blitzes, recycling drives, merit badge seminars, and first aid trainings. Each year the Explorers donate thousands of hours in volunteer service.
Activities the post engaged in during 2021 include the following:
In February, the Explorers joined Rowlett Community Emergency Response Team (CERT) members to train with Rowlett Fire Department's Swiftwater Rescue Team. They learned about basic inflatable rescue boat operations, how to swim and protect yourself in moving water, and how to work as a team to rescue victims trapped by water.
The post participated in the BSA Circle Ten Council's Venturing Rendezvous event in March, providing a fire engine and bunker gear for the event. Venturers and Scouts were able to explore the fire engine, try on the gear, and put out a live fire using a charged fire hose.
Three Explorers and four advisors traveled to the Sid Richardson Scout Ranch in April, where they learned how to climb, rappel, and run climbing programs for BSA youth. All seven attendees completed their instructor training and became certified BSA climbing instructors.
Post One leadership annually teaches a youth leadership seminar to Explorers in Circle Ten posts (which encompasses central north Texas and portions of Oklahoma). The 2021 event, hosted at the Rowlett Community Centre, taught nearly a hundred Explorers about leadership traits, values, and principles that they were able to take back to their individual posts.
In June, the post hosted its annual high adventure event, where a dozen advisors and Explorers spent a week traveling down the Current River in the Ozark National Forest by canoe. Members improved their team building, increased their canoe skills, and practiced their outdoor survival skills.
The post hosted Circle Ten's annual Explorer Fire Games in July at the Rowlett Fire Training facility. The event received great feedback from both attending Explorers and supervising advisors.
About the Award Sponsors
About the NVFC
The National Volunteer Fire Council (NVFC) is the leading nonprofit membership association representing the interests of the volunteer fire, EMS, and rescue services. The NVFC serves as the voice of the volunteer in the national arena and provides critical tools, resources, education, programs, and advocacy for first responders across the nation. Find out more at www.nvfc.org.
About ADT
ADT is the most trusted brand in smart home and small business security. Through innovative products, partnerships and the largest network of smart home security professionals in the United States, we connect and protect what matters most to our customers at home, work and on the go. For more information, visit www.adt.com.
About California Casualty
California Casualty has been the chosen Auto & Home Insurance provider for first responders across the nation for over four decades. We offer our members affordable customized coverage and exclusive benefits tailored uniquely to their profession, like turnout gear coverage for firefighters. We proudly show our support for first responders by partnering with organizations like the NVFC for sponsored events, and awards like the NVFC's Junior Firefighter of the Year Award and the Junior Firefighter Program of the Year Award. Find out why thousands of firefighters choose California Casualty to protect their families at www.calcas.com/nvfc.
About VFIS
VFIS is the largest provider of insurance, education, and consulting services to emergency service organizations such as fire departments, ambulance and rescue squads, and 911 centers. We have a long history of helping the emergency service community protect their assets and manage their exposure to loss. We pioneered the first tailored insurance package and formed a program for emergency service organizations. VFIS drafted the first specialized insurance policy in 1969 and continues to be the leader in the industry, insuring more emergency service organizations than any other provider. www.vfis.com
About Ward Diesel Filter Systems
Automatic and vehicle-mounted, Ward Diesel NO SMOKE Systems offer diesel exhaust protection on scene, in the station – anywhere you need it. Building modifications are not required for installation and there are no mechanical pieces to be attached by the firefighter when exiting and returning to the station. NO SMOKE is the only diesel exhaust removal solution on the market today that provides complete protection against harmful diesel exhaust both inside and outside the fire station. Visit us online at www.warddiesel.com or call 800-845-4665 to learn more.