National Suicide & Crisis Lifeline Launches New 988 Number
July 26, 2022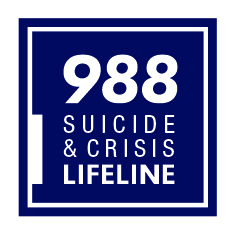 The National Suicide Prevention Lifeline has rebranded as the 988 Suicide & Crisis Lifeline. Anyone struggling with a suicidal, mental health, and/or substance use crisis can call 988 for support. Crisis counselors are available 24 hours a day, seven days a week via phone, text, and chat. 988 is designed to be an easier-to-remember way to access an expanded and strengthened network of crisis centers.
Many firefighters, EMS providers, and other emergency responders struggle with mental health challenges such as post-traumatic or acute stress, depression, substance abuse, and suicidal thoughts. It is important that these responders have access to support. Share this number in your department and include it as a resource in all of your behavioral health training and information.
The Substance Abuse and Mental Health Services Administration has released a partner toolkit to help government agencies, crisis centers, emergency service organizations, and other stakeholders understand what 988 is and how it works. The toolkit contains outreach materials such as fact sheets, radio PSAs, and sample social media posts that can be used to communicate and promote this new resource to the public and your department's members.
The National Volunteer Fire Council (NVFC) also has resources, training, and other tools to support emergency responders in need and help departments promote behavioral health through the Share the Load™ program. This includes the Directory of Behavioral Health Professionals to find local assistance from providers trained in the unique needs of emergency responders, a toolkit and training to help department leaders create and support a Psychologically Healthy Fire Department, and more. Go to www.nvfc.org/help to access these resources and share them with your members.