Free Training Resources for Volunteer First Responders
October 5, 2021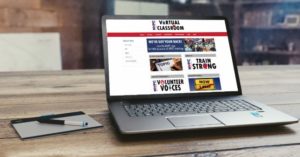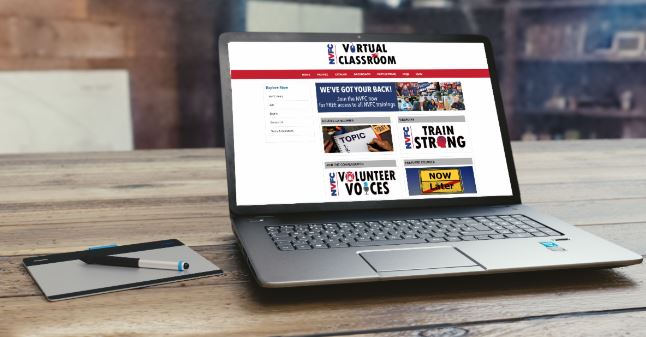 Training is the most requested resource by NVFC members. To help meet this need, the NVFC and our partners provide a series of training opportunities to volunteer firefighters and EMS providers. If you haven't taken advantage of these training resources, check them out.
NVFC Virtual Classroom: Find dozes of online courses and webinars on a variety of emergency service topics, including health, safety, leadership, grants and funding, preparedness and prevention, and more. All courses are free for NVFC members.
NVFC Train Strong Webinars: The NVFC hosts a monthly live webinar series covering a variety of topics of importance to the fire and emergency services.
Culture Guide: The NVFC textbook Volunteer Fire Service Culture: Essential Strategies for Success is designed to train department members and leaders about key issues relating to health and safety and how to embrace healthy and safe practices in all areas of department operations and culture.
NFA Volunteer Incentive Program: All online, in-person, and regional courses through the National Fire Academy are free of charge, but the Volunteer Incentive Program is a free, six-day educational opportunity specifically designed for volunteer and combination fire department personnel.
UL Fire Safety Research Institute: The FSRI Fire Safety Academy provides free science-based courses for fire and emergency personnel on topics such as fire dynamics, firefighting tactics, and firefighter health.
ResponderSafety Learning Network: This online learning platform from the Emergency Responder Safety Institute contains over 40 free training programs relating to safe roadway operations, as well as a National TIM Training Certificate.
TRANSCAER Training Courses: TRANSCAER offers both in-person and online hazmat training courses for emergency responders and community leaders.
Vector Solutions: Vector Solutions offers more then 450 hours of firefighter continuing education training based on NFPA codes and standards. NVFC members can take select courses for free.
Acadis Marketplace: Acadis Network (formerly FirstForward) offers hundreds of online training courses, many of which are free. NVFC members receive a 10% discount on paid training.
TEEX Emergency Services Training Institute: Find online firefighter continuing education courses covering a variety of topics. Many courses are just $5.
NFPA Online Training: The National Fire Protection Association offers online training courses developed by the experts who help write the NFPA's codes and standards.
In addition to these opportunities, NVFC members can also enjoy a discount from Columbia Southern University and the University of Maryland Global Campus. Login to the members-only web site to learn more. Find more training resources here.