Apply for Hazmat Training for Your Department or Conference
February 7, 2023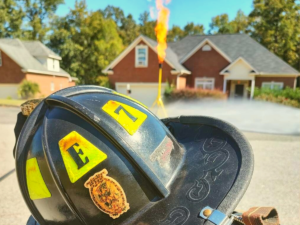 The National Volunteer Fire Council (NVFC) is pleased to announce a new in-person hazmat training opportunity for departments nationwide. The NVFC, in cooperation with the U.S. Department of Transportation (DOT) Pipeline and Hazardous Materials Safety Administration (PHMSA), is offering a new hazmat train-the-trainer program: Partners in Training (PIT) Crew.
The PIT Crew project will help first responders gain the knowledge and skills they need to train others in their communities on hazmat safety and response. Through the partnership, the NVFC will provide 15 in-person training opportunities across the U.S. at no cost to departments. Courses are three to seven hours in length; some include a hybrid option and/or a hands-on component. Experienced hazmat trainers and those new to the field are welcome to participate. Click here for a full course listing and to download the course catalog.
Interested in bringing an in-person training to your department, region, or state? Complete the hazmat training application. Requests should be made at least three months in advance of the training date and include a proposed training location that is easily accessible to students. Courses must have a minimum of 25 attendees. All workshops must be completed by September 2024. Click here for full requirements.
Learn more about PIT Crew and apply for a training at www.nvfc.org/hazmat.
Questions? Contact Rachel Buczynski, NVFC chief of training and education, at rachel@nvfc.org or 202-887-5700.