Your Fire Department Can Support the CDC's COVID-19 Testing Program
July 12, 2022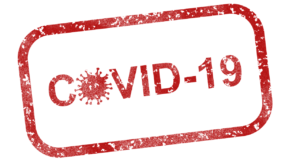 In partnership with the CDC and Color Health, the National Volunteer Firefighter Council (NVFC) is working to improve access to COVID-19 laboratory testing for at-risk and under-resourced communities.
Fire departments who participate in the Increased Community Access to Testing (ICATT) program will provide an important service to their communities, with very little effort required. Sites receive everything they need to run a successful testing operation and are supported by Color's team of professionals at every step of the way.
Here's how it works:
Local departments host a pick-up and drop-off bin at their location.
Community members self-test in a designated area on-site or at their homes.
Using pre-supplied packing materials, sites easily and safely ship the tests to the lab for analysis.
Testing is totally free for the site and all community members, and sites are provided instruction on how to operate safely and to minimize contact with testing participants.
In exchange for participating, sites receive the following benefits:
Increased connections with their community and better visibility of their department
$250 for signing up for the program
$50 for every month your department is testing
$5 per every completed COVID-19 test
To learn more about the program, check this FAQ document. If you're already interested, please fill out the onboarding form. To learn more about the program and how it works, watch this webinar recording.
If you have any questions, join the weekly live Program Overview sessions held on Zoom at 10am PT/1pm ET every Wednesday. Register on Zoom.