Volunteer Spotlight: Sean Gaither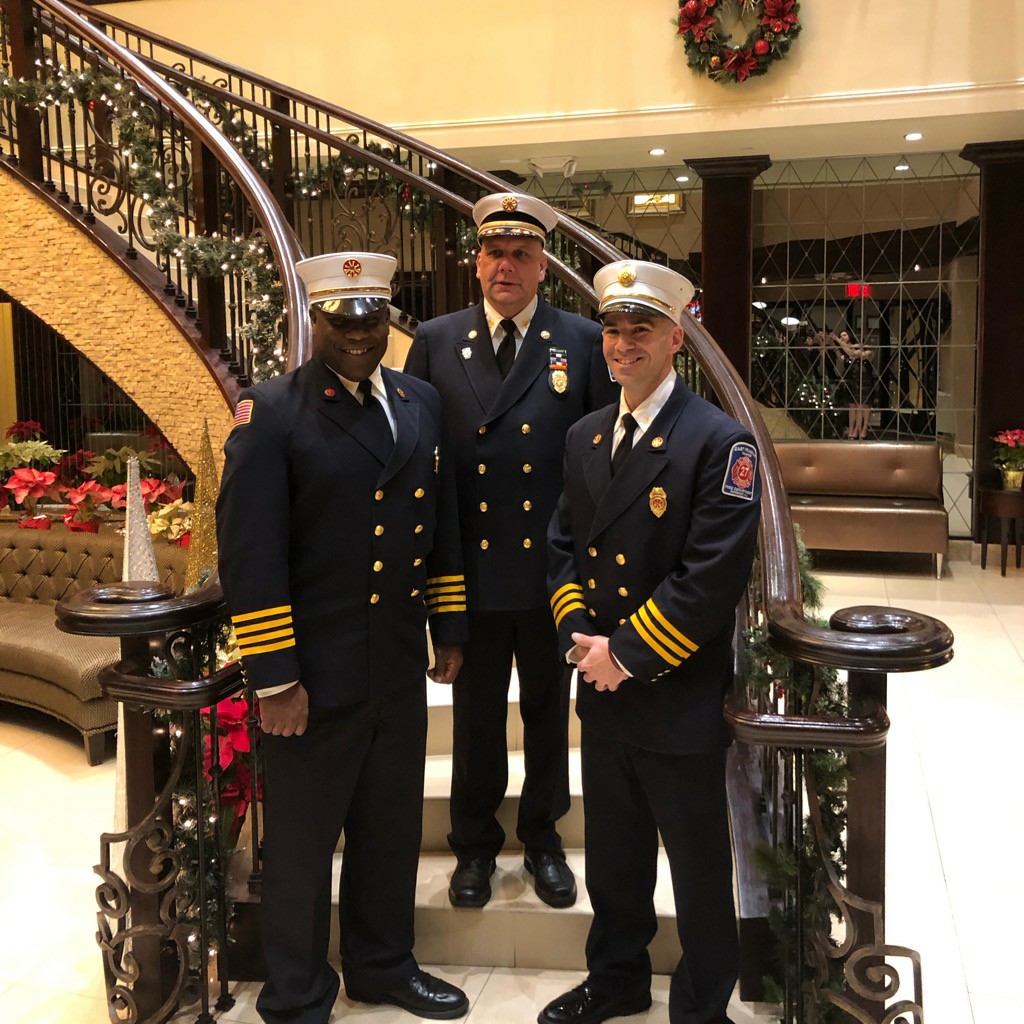 Name: Sean Gaither
Title: Deputy Chief
Department Name: East Franklin Fire Department
Location: Somerset, NJ
Why are you an NVFC member?
I became a member of NVFC at the advice of my Chief and Asst. Chief of my volunteer fire department. It was explained to me that there are many benefits from my membership with NVFC. Our department is a very progressive department regarding our membership when comes to training, retention, and recruitment. We look at this profession of the fire service as a career, not just a volunteer department where its "cool" to hang-out, and we look to organizations such as NVFC to help in that training.
What is your occupation?
Deputy Chief
Why are you a fire service volunteer?
I have been a member of a volunteer fire service for approximately 30 years. The fire district that I belong to is in the town that I grew-up in as child. I received many benefits as a child in my town, belonging to many organizations, that as an adult I felt a need to give something back to the community that helped raised me.
I am a first-generation firefighter in my family and hopefully my children follow in my footsteps. I tell them all the time that the fire service is a noble profession, but a volunteer is a special person.
What year did you join the fire or emergency services?
1991
What are your memorable moments as a firefighter or EMS provider?
I have too many to name just a few, but the one thing that I cherish are the lasting friendships that I have made in the fire service. They are global, as to I have had the opportunity to visit many fire departments that reach as far as Germany.
What contributions have you (and your department) made in your community?
Like many fire departments in the U.S., we do fire service education to school age children. We are involved in many community functions, including the "Santa Run" and other school functions. We also have a community hall that is attached to our fire department that is used almost daily by organizations like the Boy Scouts, Girl Scouts, church groups, fitness clubs, and other types of clubs.
Interested in serving your community? Find volunteer fire service opportunities at www.makemeafirefighter.org.