Volunteer Spotlight: Paul Acosta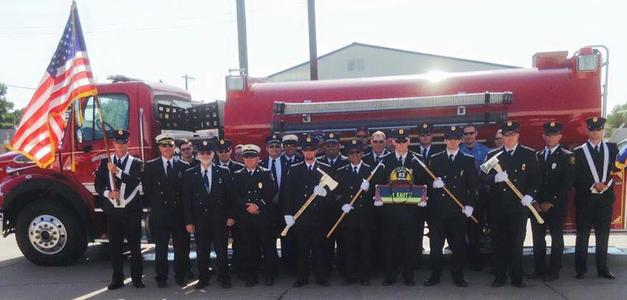 Name: Paul Acosta
Title: Retired Chief
Department Name: Brush Volunteer Fire Department
Location: Brush, CO
Why are you an NVFC member?
I was asked to fill the role as director for the state of Colorado, but I joined the NVFC also to help support a great cause and that is the importance of volunteer firefighters. I am now making a big difference in the fire community by being a part of the NFPA Forum Team. Serving on multiple committees as a voice for my state.
What is your occupation?
Elementary school teacher
Why are you a volunteer firefighter, EMT, or rescue provider?
I joined to make a difference in my hometown, and I know the people that I've helped. I've also seen them at sporting events, the grocery store, and just walking by my house. [At] the jobs that I worked, I made sure to ask that I could respond to help in a time of need.
What year did you join the fire or emergency services?
1993
What are your memorable moments as a firefighter or EMS provider?
While I was running as an EMT, the moments that come to my mind are the people that we were able to revive and save. One in particular was a friend of mine, and I was fire chief at the time. We were dispatched to a cardiac arrest, and being first on scene, within two minutes I was able to see one of our members doing CPR and I was able to place the AED pads on her and initiate several shocks. I remember her husband telling me don't lose her and he wouldn't want to live without her. Our quick response brought her back and we transported her to the hospital. Every time I see him, he breaks down in tears and thanks me from the bottom of his heart for saving his wife. She is so gracious to me, but I tell them both it was a team effort, and I very much enjoy seeing this elderly couple remain happy.
What contributions have you (and your department) made in your community?
We have done many fundraisers within the community, and every year we help with community clean up by going to our historical downtown and using our hoses [to] wash down the streets and sidewalks. We continue to volunteer at our local football games to save money for the school district instead of paying for an ambulance company to be there. One thing I was able to do as fire chief was to implement a program to give smoke detectors to those who needed one, and all they had to do was donate a canned food item to the local food bank. Every Fourth of July we give our whole day and night to help with the town's parade, and then later that evening we shoot off the fireworks by hand.
Interested in serving your community? Find volunteer fire service opportunities at www.MakeMeAFirefighter.org.