Volunteer Spotlight: Pat Thompson
Name: Pat Thompson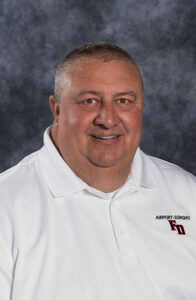 Title: Chief
Department: Airport-Sorgho Volunteer Fire Department
Location: Owensboro, KY
Why are you an NVFC member?
Because it is THE organization watching out for the volunteer fire service on the national level.
What is your occupation?
Fire Commission staff
Why are you a fire service volunteer?
I am a volunteer because I want to help protect and give back to my community. What if nobody wanted to give back?
What year did you join the fire or emergency services?
1985
What are your memorable moments as a firefighter or EMS provider?
The family feeling of my fellow volunteers and their families. Being able to assist someone in their time of need and even saving a life. Training like it was the real thing.
What contributions have you (and your department) made in your community?
We have been a good steward of the community's money. We provide fire education to children on an annual basis. We have provided our station in times of need.
Interested in serving your community? Find volunteer fire service opportunities at www.MakeMeAFirefighter.org.