Volunteer Spotlight: Megan Mason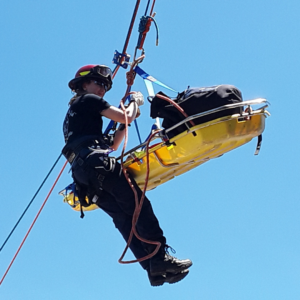 Name: Megan Mason
Title: Firefighter/Ambulance Captain
Department: Linesville Volunteer Fire Department
Location: Conneaut Lake, PA
Why are you an NVFC member?
The NVFC provides a variety of training and resources that allow me to better prepare myself to serve my community.
What is your occupation?
Firefighter/EMT
Why are you a fire service volunteer?
I was raised in a family of firefighters. I am proud to carry on the tradition of service to my community, especially as we are a rural area that lacks sufficient volunteers.
What year did you join the fire or emergency services?
2011
What are your memorable moments as a firefighter or EMS provider?
Getting my Firefighter II Proboard.
What contributions have you (and your department) made in your community?
I have improved our EMS responses and introduced a variety of new equipment on our ambulance, which allows us to provide high quality care to our community.
Interested in serving your community? Find volunteer fire service opportunities at www.MakeMeAFirefighter.org.