Volunteer Spotlight: Lyle Dorschied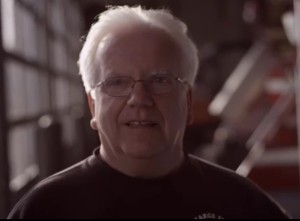 Name: Lyle Dorschied
Title: President and Safety Officer
Department Name: LaFarge Volunteer Fire Department
Location: LaFarge, WI
What is your career?
I am retired after working at the lumberyard in LaFarge for 41 years, with 28 of those years as manager.  After my retirement, I have remained active with the fire department and have been with LaFarge Ambulance since 1975 as a driver. I am a high school basketball referee and have been active as such for 40 years. I have been an observer for the National Weather Service since 1984. I am also involved with other volunteer operations here in LaFarge.
How long have you been an NVFC member?
3 years
Why are you an NVFC member?
To support volunteer firefighters in their continuing effort to provide training and education for fellow firefighters nationwide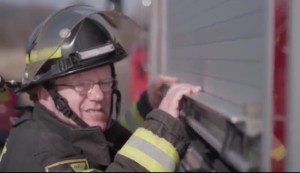 Why are you a volunteer firefighter?
I like to give back to the community that I live in. I take pride in knowing we as firefighters do our best to save lives and property in our area. There is satisfaction when you can look back at a scene and say we made a difference.
How long have you been in the fire service?
42 years
What are your memorable moments as a firefighter or EMS provider?
The Organic Valley office building fire of May 2013. We had over 100 personal from 3 counties help us fight this multi-million dollar fire, resulting in saving over half of the structure. We also have had numerous barn fires resulting in the loss of the upper floors of the barns, but with new technology on fighting these fires the farmer was able to milk his cows in the lower floor the next day. I was named the 2014 recipient of Liberty Mutual's Firemark award.
What contributions have you (and your department) made in your community?
We present a fire prevention day for pre-k through 2nd grade every October during fire prevention week at our station. We help with blood drives at our station. We help any farmer who is need of water for his livestock by hauling and pumping water into their reservoir. We assist EMS at any traffic crash as well as helping them when they need help lifting a patient. We are an active participant in our annual July 4th celebration.
* Interested in serving your community? Find volunteer fire service opportunities at www.MakeMeAFirefighter.org.