Volunteer Spotlight: Kevin Johnston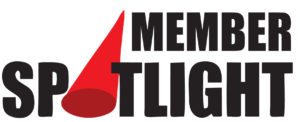 Name: Kevin Johnston
Title: Firefighter
Department: College Corner Volunteer Fire Department
Location: College Corner, OH
Why are you an NVFC member?
To keep current on issues facing firefighters. To learn about training conferences. To help our lobbyists keep fighting for issues that help volunteers. For the extra insurance for my wife. To read the daily hot topic.
What is your occupation?
Common Pleas Court evidence clerk & court bailiff
Why are you a fire service volunteer?
My dad was fire chief for 65 years. My son was able to get on, and my sister's son is also on.
What year did you join the fire or emergency services?
1983
What are your memorable moments as a firefighter or EMS provider?
Saving a college student in a fraternity house fire. Myself and two others from my station were given the task of searching the third floor of the college fraternity house and found a male student in concussion. We got him out and saved his life.
What contributions have you (and your department) made in your community?
We built a new firehouse in our town. We've held fire prevention classes in our school for the past 50 years. We help at community events in town. We bring Santa each year to the town square. We help out at summer school each year. We gave a college scholarship away. We open the station during trick-or-treat.
Interested in serving your community? Find volunteer fire service opportunities at www.MakeMeAFirefighter.org.