Volunteer Spotlight: Jonathan Headman Jr.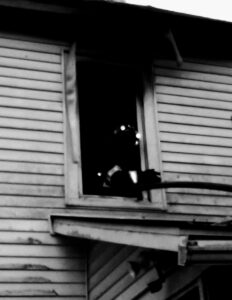 Name: Jonathan Headman Jr.
Title: Assistant Chief
Department: Noxen Volunteer Fire Rescue Company
Location: Noxen, PA
Why are you an NVFC member?
I am a member for multiple reasons. I enjoy being part of something larger then myself and my home department. Being able to converse with other volunteers, get new and updated ideas, training, and just knowing there is an organization out there willing to help volunteers in the United States are other reasons I'm a member.
What is your occupation?
Utility worker
Why are you a fire service volunteer?
I grew up around the fire service as a child and wanted to follow in my parents' footsteps. As I grow older, move through the ranks, seeing and understanding the importance of volunteer firefighters and EMTs makes me dig harder and deeper to make a difference. Our numbers decline day after day yet our call volume grows. Most towns in my area would not be able to support a full-time, staffed fire company. I realize if it wasn't for us, my home and family could be in danger as well. Being able to help someone on the worst day of their life is something most people will never feel.
What year did you join the fire or emergency services?
2009
What are your memorable moments as a firefighter or EMS provider?
Obtaining Firefighter One and Two certification, being an assistant fire chief, and making a positive impact or difference in a fire victim's life.
What contributions have you (and your department) made in your community?
A few of us help with other nonprofit events throughout town. We try to educate the public on fire safety.
Interested in serving your community? Find volunteer fire service opportunities at www.makemeafirefighter.org