Volunteer Spotlight: Joe Nedder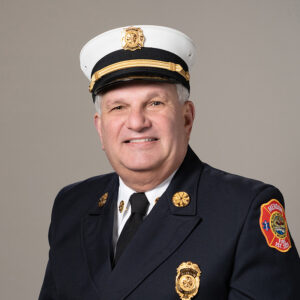 Name: Joe Nedder
Title: Deputy Chief of Training
Department: Mendon Fire Department
Location: Mendon, MA
Why are you an NVFC member?
I have always believed that volunteers need to speak with a united voice.
What is your occupation?
Retired now, but still working at least "full-time" teaching, writing, and gaining more knowledge. Prior to all this, my wife and I owned and ran a successful independent sales representative organization for 30 years. 
Why are you a fire service volunteer?
Like a lot of little boys, I always wanted to be a fireman. In 1977, a bunch of friends encouraged me to join the local volunteer department. It became a passion immediately. The professional service I have provided my community makes this a very rewarding vocation. I have seen great joy and unbelievable tragedy and sorrow, but throughout it all, there is always the reward that you are providing a very needed service in a very professional way.
What year did you join the fire or emergency services?
1977
What are your memorable moments as a firefighter or EMS provider?
Over 45 years, there are so many. I remember a month or so after a very difficult vehicle accident, the gentleman who was trapped and we extricated came up to the station to thank us all for saving his life. That sticks with you. I have also seen people that I personally knew perish in fires, and that also sticks with you. This type of tragedy is one of the perils of being a small-town firefighter – we know so many of the people. Part of our job is community relations. I say that because I remember one day, we responded to a house fire and during the operation, across the street were some mothers and their little kids all dressed up as firefighters watching. It was so heartwarming. After all was picked up and we were secured to return, the chief gave me permission to bring them over to see the fire truck. It's uplifting to know that what we do is perceived in a favorable light by the public.
As a fire service instructor, there are also many gratifying moments. The ones that stick with me are the countless firefighters that come to me (they remember me, I usually don't remember them as there have been so many) and thank me for how my classes helped them, motivated them, and inspired them to continue to train to excel. Recently I was teaching and two chiefs approached me and said they achieved their positions by the foundation of knowledge I planted in them years ago. Nothing makes me prouder and more fulfilled then when something like that happens, and it happens a lot. It is moments like this that continue to drive me forward.
What contributions have you (and your department) made in your community?
When you are a capable volunteer, the community contributions are almost endless. Every time you respond and provide services, whether it be EMS or fire, you are making a contribution to your community that they might not have had. The volunteer/on-call fire service is the backbone of the American fire service. Some might call this giving back, but I prefer giving and giving and giving while expecting nothing in return except the support from the community when it comes to budgets and equipment.
You are the recipient of the 2022 George D. Post Instructor of the Year award from Fire Engineering and the International Society of Fire Service Instructors, which recognizes individuals for extraordinary accomplishments in fire service training. What does this award mean to you and for the volunteer fire service?
First off, I still cannot believe I was given this honor. Everyone keeps telling me how much I truly earned it. I am truly humbled. The award was given for my accomplishments over the past 20 years. I have always believed that every firefighter deserves quality training regardless of where they are or the size of their department. This has been my self-imposed marching orders. I have produced numerous Firefighter I and II recruit programs, intense rapid intervention programs, training on the basics, and volunteer officer classes that focus on us, who we are, and what we do. In addition, I have written two books, Rapid Intervention Crews (Jones and Bartlett) and Managing Risk in the Volunteer Fire Service (Fire Engineering), authored numerous articles for Fire Engineering magazine, and taught at FDIC International every year since 2010.
To receive this award is huge for the volunteer fire service. I want everyone to realize how special this is not just for me, but for every volunteer and on-call firefighter in our country. A small-town volunteer getting national recognition – wow! I think it speaks to us as volunteers that if you have the passion and dedicate yourself to excellence, work, study, and train hard, and then share what you have learned with others, it does not matter where you come from, how big or small your department is, or whether you are a volunteer, on-call, or career firefighter. I have always said that only one thing separates us as firefighters – our training and our ability to do the job safely and with the required capable skills. I want this award to demonstrate to every volunteer firefighter that we are all capable if we want to be. The choice is yours, but as the Templar Knight once said, "choose wisely."
Interested in serving your community? Find volunteer fire service opportunities at www.makemeafirefighter.org.