Volunteer Spotlight: Fred Allinson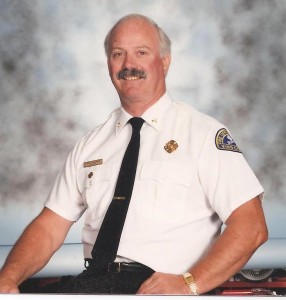 Name: Fred Allinson
Title: Retired Volunteer Battalion Chief
Department Name: Burien City Fire Department
Location: Burien, WA
How long have you been an NVFC member?
Active member 22 years, member 36 years
Why are you an NVFC member?
To promote the cause of volunteer firefighters and support all efforts to elevate the volunteer fire and emergency services to their highest level.
Why are you a volunteer firefighter?
In 1963 our family moved to a new community outside of Seattle and I became friends with a local gas station owner that was a volunteer firefighter. Through our valued friendship interest developed in answering the call. I joined the local fire department, studied and learned to answer the call myself. The call has been one of the biggest and most rewarding events of my life.
How long have you been in the fire service?
I was in the volunteer fire service for 36 years.
What are your memorable moments as a firefighter or EMS provider?
As a young volunteer firefighter and a father of three that worked as a driver for UPS day shift, I found it difficult to answer calls in the night and then leave for work in the AM, often with very little sleep. One time I answered a call on a weekend as a first responder from my personal truck where two young boys came across downed electric wires in a wooded valley. They decided to go for a swing across the gorge and grabbed the wires. One boy died and the other lost an arm. Saving the one boy was memorable and a blessing, but the loss of the other young life has never been forgotten.
What contributions have you (and your department) made in your community? 
As time passed I became an active board member in the Washington State Firefighters Assn. for 10 years and Conference Coordinator for 17 years. I was Washington State Representative to the NVFC for 22 years. There I was elected Second Vice Chairman for two years and Chairman for six years. Through the NVFC I served as a member to the World Federation of Volunteer Firefighters Assn. I was also chosen as an NVFC representative to the Congressional Fire Service Institute National Advisory Committee.
In 1996 I went to the White House when President Clinton signed a bill increasing the penalty for arson fires from 10 years to 20. Later that year I returned to DC and read the names of the fallen firefighters from the previous year at the National Fire Academy. In 1999 I was named Fire Chief Magazine's Volunteer Fire Chief of the Year.
* Interested in serving your community? Find volunteer fire service opportunities at www.MakeMeAFirefighter.org.