Volunteer Spotlight: Donald Cieciuch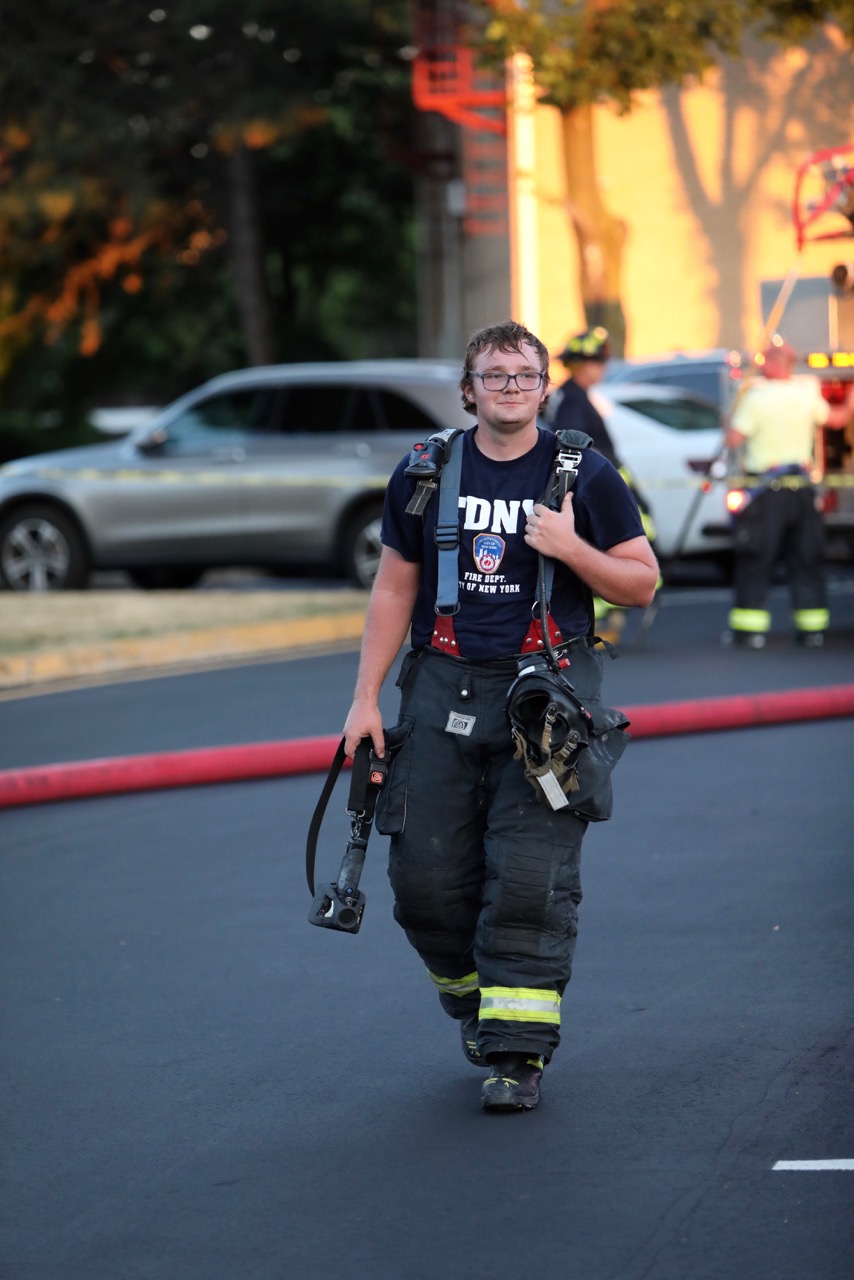 The NVFC regularly spotlights fire service volunteers and the great work they do in our communities. In this spotlight, we catch up with the NVFC's 2020 Junior Firefighter of the Year, Donald Cieciuch, who joined the Secaucus (NJ) Volunteer Fire Department as a junior firefighter at age 16 and is now a firefighter with the department.
Name: Donald Cieciuch
Position: Firefighter/Recruitment Committee Member
Department: Secaucus Volunteer Fire Department
Location: Secaucus, NJ
What motivated you to become a junior firefighter?
The biggest reason why I decided to become a junior firefighter was due to my family's ties with the fire service. Considering that my dad and several of my uncles are firefighters themselves, I always found it fitting to carry on the tradition and continue to give back to the community in some aspect.
In your view, what are some the benefits of joining a junior firefighter program?
Personally, I believe that there are countless benefits when joining a junior firefighter program. However, some of the most noteworthy benefits include interacting with community members, learning new skills that can help a young individual later in life, and helping keep the tradition of the volunteer fire service alive.
What does being a member of the NVFC mean to you?
I am very honored to be a member of the NVFC. The organization truly strives to bridge the gap between firefighters and civilians and allows individuals at both the local and governmental levels to learn more about the associated problems and challenges that exist in today's fire service, some of which include problems with recruitment and overall founding. Being a member of this organization, I can ensure that volunteer firefighters' problems are not only addressed, but also acted on.
How has your involvement with the NVFC benefitted you?
Besides being chosen as the 2020 Junior Firefighter of the Year by the NVFC, the organization has offered tons of great resources both physically and electronically that can assist me as both a firefighter and an overall human being. I especially take advantage of the organization's Virtual Classroom which offers knowledge on dozens of different topics.
What is your most memorable moment in the fire service?
So far my most memorable moment in the fire service has been my first structure fire. Being that it was my first "job," I was overwhelmed with excitement, nervousness, and readiness all at the same time. Somehow, I can still remember almost every detail from that incident, and looking back it is surreal to see what techniques and strategies I have improved on since.
What would you tell others who are thinking about becoming a fire service volunteer?
The volunteer fire service is one of the most well-known aspects of American culture. However, it is commonly known that the number of incidents is on the rise, while the number of trained personnel is on the decline. Joining the fire service will truly change an individual's entire life in some shape or form. Whether it is approaching everyday tasks with a new mindset or just feeling accomplished with yourself at the end of the day, the fire service truly has something to offer for everyone. Joining a department as either a regular member or a junior firefighter is a fantastic method to engage with the community, give back to said community, and be part of something bigger than yourself.
Interested in serving your community? Find volunteer fire service opportunities at www.makemeafirefighter.org.