Volunteer Spotlight: Adam Stanley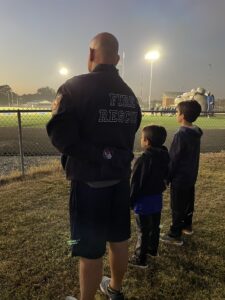 Name: Adam Stanley
Title: Fire Chief
Department: Princeton Volunteer Fire Department
Location: Princeton, NC
Why are you an NVFC member?
Training, grant information, and volunteer activities.
What is your occupation?
ERT coordinator
Why are you a fire service volunteer?
To serve my community.
What year did you join the fire or emergency services?
1990
What are your memorable moments as a firefighter or EMS provider?
Seeing smiles on faces that I have helped.
What contributions have you (and your department) made in your community?
We provide community service 24/7. We host annual open houses and community events. We're very active in the community and maintain strong partnerships throughout the year.
Interested in serving your community? Find volunteer fire service opportunities at www.MakeMeAFirefighter.org.