Tim Kobes — Rapid City, SD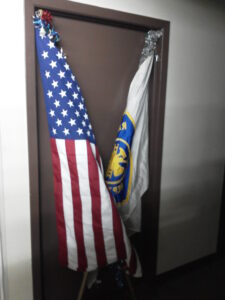 Name: Tim Kobes
Title: Assistant Fire Chief
Department: Rapid Valley Fire Department
Location: Rapid City, SD
Why are you an NVFC member?
To be able to get information on what others are doing around the country. Excellent resources!
What is your occupation?
Retired
Why are you a fire service volunteer?
I enjoy the work, the people, and the challenges.
What year did you join the fire or emergency services?
Several years ago
What are your memorable moments as a firefighter or EMS provider?
Too many to list!
What contributions have you (and your department) made in your community?
The department has saved many lives and countless amounts of property.
Interested in serving your community? Find volunteer fire service opportunities at www.MakeMeAFirefighter.org.