Stay Up to Date on NVFC News and Events with the NVFC App
February 21, 2023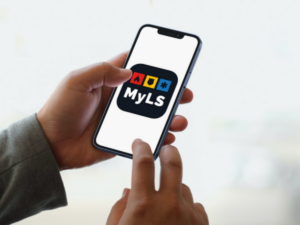 Get NVFC news and information at your fingertips by downloading the NVFC mobile app. Provided in partnership with IamResponding, the app features the latest NVFC news, training opportunities, events, action alerts, programs, resources, and more. Turn on app notifications to get updates sent to your phone so you are in the know when announcements are released.
The app is accessed through MyLocalSafety. To get the app, follow these steps:
Open the app store on your mobile device (App Store on iOS devices or Google Play on Android devices), search "MyLocalSafety," and download.
Once the app has downloaded, open it and either sign in with an existing account, register, or enter as a guest.
Click the "plus" button to add the NVFC as an Emergency Provider. The easiest way to do this is by using the NVFC's unique entity code: 954379

Alternatively, you can add the NVFC using the Advanced Search function. Input "District of Columbia" into the state field and either "NVFC" or "National Volunteer Fire Council" into the Emergency Provider Name field.

Upon installation, the app should ask for permission to send your mobile device push notifications. If not, locate MyLocalSafety in your app settings and enable notifications. You will receive notifications every time a new event or training opportunity is announced, as well as when news stories and Legislative Actions Alerts are published.
You can also watch this video on how to get the app and see an overview of its key features and functions.