Stay Protected with PH&S Products' GET-A-GRIP-Gloves
July 11, 2023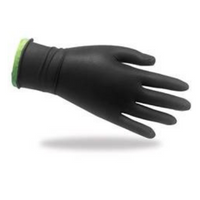 It's critical for first responders to have the proper protection when coming into contact with dangerous substances such as heroin and fentanyl. To help more responders stay protected, PH&S Products, LLC is offering a 10 percent discount and free shipping on GET-A-GRIP Gloves for fire/EMS departments and emergency responders in 2023.
GET-A-GRIP Gloves give you high performance and ultimate hand protection with superior grip from PH&S's Diamond Pattern Technology. The gloves have been permeation tested against fentanyl, heroin, and gastric acid. The super tough nitrile compound gives GET-A-GRIP excellent abrasion resistance and protection. View the glove product page to find specifications, including certifications and test standards.
This offer is eligible to all emergency responders and fire/EMS departments on one full-case order – black only. To order, call 1-888-688-6768 and reference the discount code SAVE10.
About PH&S Products, LLC
PH&S Products LLC, an ISO 9001 (with design) certified company, is a leader in the design and development of innovative hand protection, servicing customers' needs in municipal government agencies as well as emergency response teams and in the public health and safety market. Our goal is to offer a premium examination-grade quality gloves at an affordable price. PH&S Products provides superior gloves to a wide variety of healthcare professionals that demand the very best in hand protection. All glove styles are manufactured to the strictest standards of quality, and we offer 3 gloves that are NFPA certified. Awarded three 510(k) numbers from the FDA, PH&S has two single-use Class I listing glove styles that have been permeation tested against fentanyl, heroin, and gastric acid per the ASTM D6978-05 standards. Learn more at https://phs-products.com/.