Register Now for the NVFC Virtual Training Summit
March 23, 2021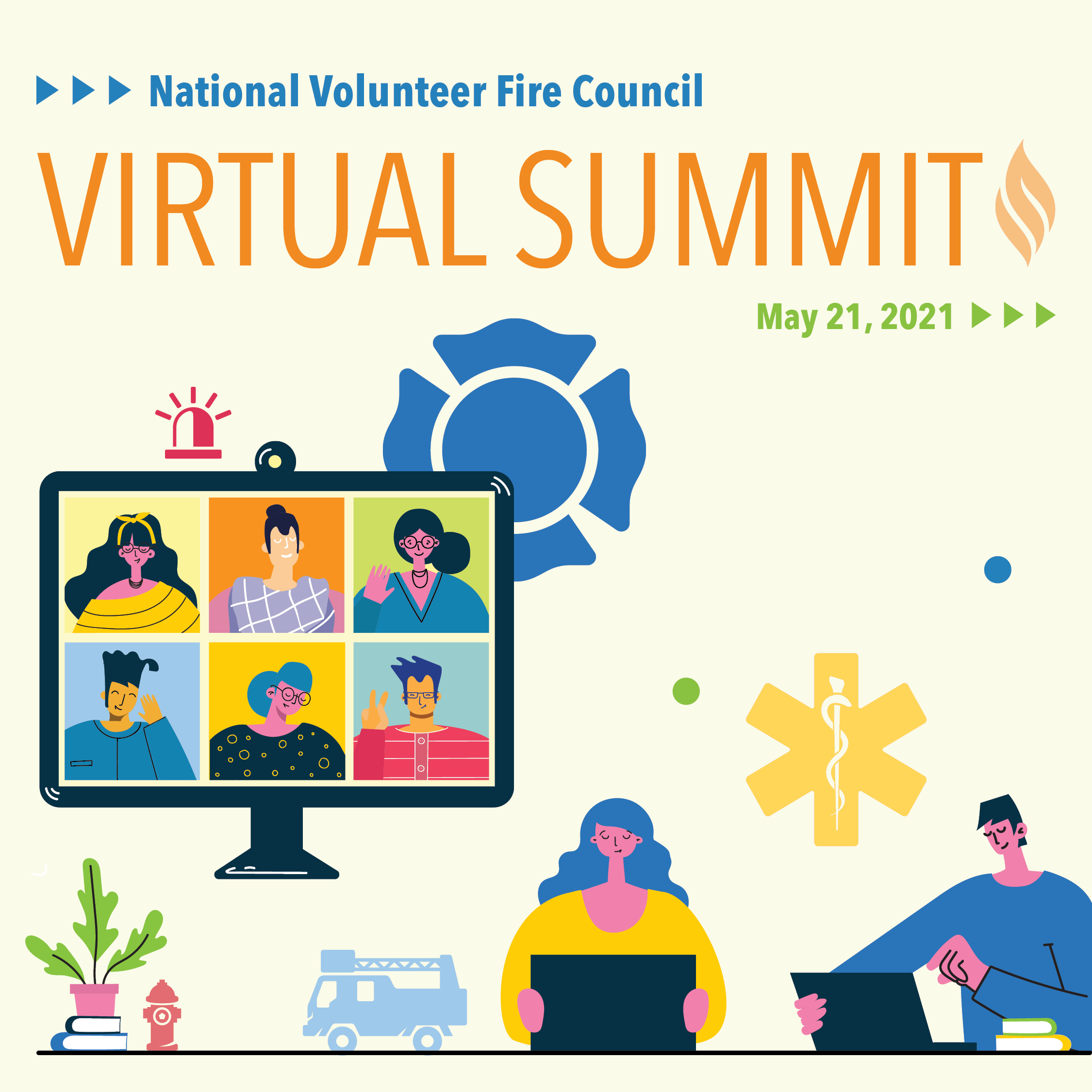 Registration and course selection is now open for the National Volunteer Fire Council's (NVFC) Virtual Training Summit, taking place Friday, May 21, from 12:00 – 6:00 p.m. EDT. This free online conference is open to all volunteer firefighters, EMS providers, department leadership, and other fire department personnel from across the United States.
The NVFC's annual Training Summit provides an opportunity for fire and EMS personnel to participate in classroom training on key health, safety, and leadership topics as well as share ideas and best practices with volunteer responders from across the country. In response to ongoing pandemic-related safety concerns, the NVFC is pleased to offer the 2021 Training Summit virtually so that more first responders can attend.
Attendees will be able to choose from eight breakout sessions addressing responder health, safety, recruitment and retention, leadership, situational awareness, and more. The day will wrap up with an interactive Q&A and networking session. Participating live provides the opportunity to ask questions and connect with other attendees, but attendees can choose to attend only certain sessions as their schedule allows and access recordings of the others afterwards.
The NVFC Virtual Training Summit is supported by California Casualty, ESIP by McNeil & Co., Firefighter Cancer Support Network, NFPA, Provident, Verizon, and the University of Wyoming AG Disaster Program (WALARM). Find out more about the event and sponsors at www.nvfc.org/summit.
Click here to register now. Questions? Contact Rachel Buczynski, NVFC Virtual Training Summit conference planner, at 202-887-5700 or Rachel@nvfc.org.