Recruitment & Retention Spotlight: Mulvane Fire Rescue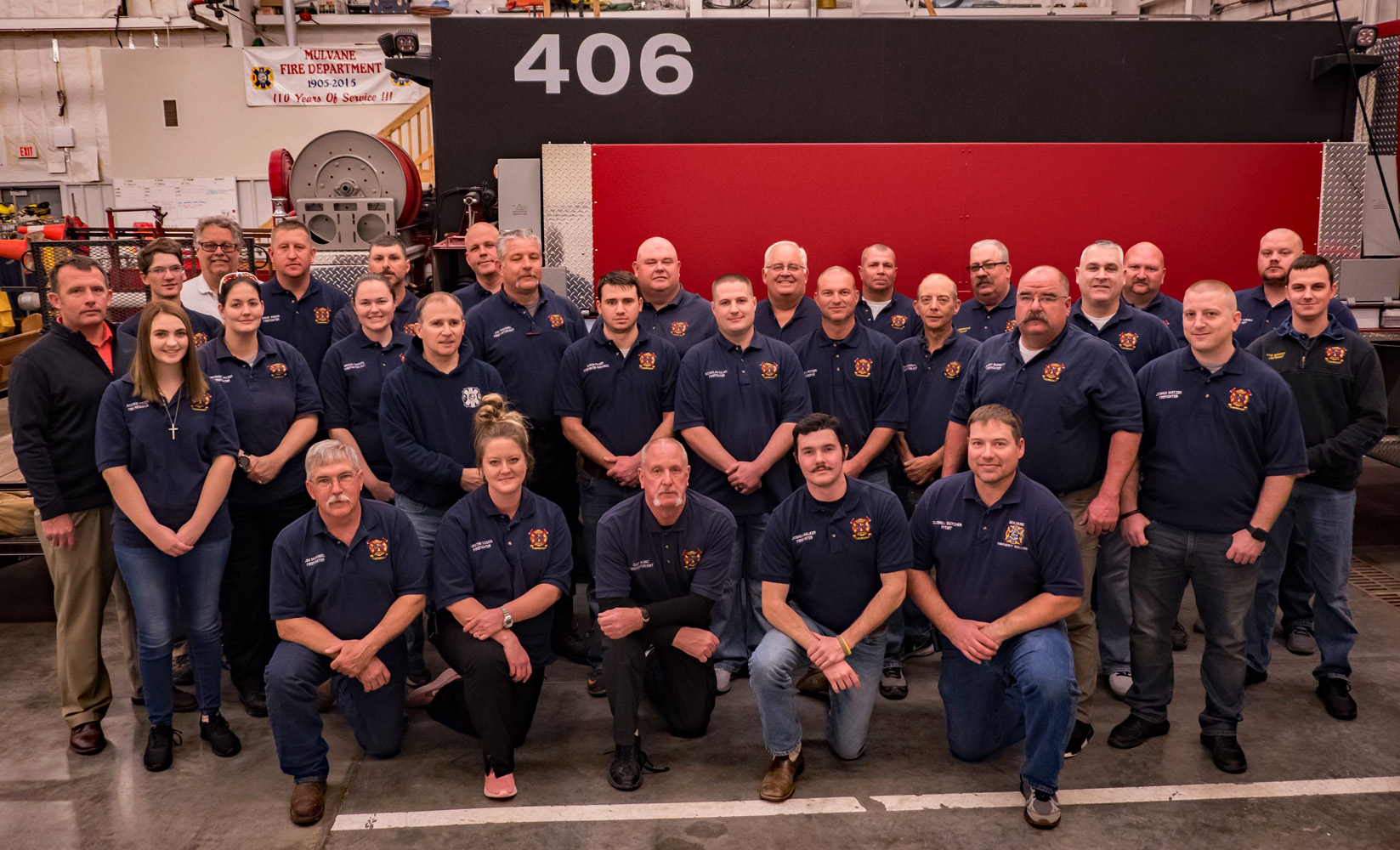 Department Name: Mulvane Fire Rescue
Department Location: Mulvane, KS
Department Type: Combination
Number of Active Volunteers: 35
Community Type: Rural
What challenges have you experienced in terms of recruiting new members to your department?
Mulvane is a bedroom community 20 minutes south of Wichita, KS. Most of our residents work in Wichita, leaving us short staffed during the daytime. The median age in Mulvane is 43 years old compared to the State of Kansas at 36 years of age. Mulvane has a much higher senior population. The real challenge is to find community orientated people who want to volunteer. Most of our recruitment is word of mouth from current members. We also have an active social media presence showing happenings within our department.
What methods have proven successful in recruiting new volunteers?
Mulvane Fire Rescue has a very active Junior Fire Reserve Program. This program recruits 14- through 18-year-olds in high school. These junior members meet weekly to train. Several of them have a family member on the department, while others are pursuing a [related] career field after high school. We allow these fire reserves to join the regular department when they turn 18 without going through a new member training class, upon reserve advisor recommendations.
What has your department done to reach all demographics in the community?
We use the Junior Fire Reserve Program to recruit younger members. Most of our recruitment is through current members' word of mouth and social media posts. We have noticed an upswing in the age of our current firefighters; 37 percent are in their 40s and only 7 percent are in their 20s. 12 percent of our members are female. Our big push is looking for younger firefighters to take over as senior members start retiring.
How have you used the Make Me A Firefighter campaign in your recruitment efforts?
Mulvane has been a member of the Make Me A Firefighter campaign for several years. We have received three or four responses through it. Unfortunately, none of these worked out for us due to residency requirements. But this is still a great tool for interested people who are searching the internet to help find departments.
How does your department support the retention of volunteers?
Kansas has a statewide Firefighter Relief Benefit Fund sponsored through the Kansas Insurance Department. We receive monies each year from the state to purchase insurance benefits for our firefighters, and we issue a $10,000 retirement annuity to each member at 10 years of service. They receive the annuity with interest after they retire with a minimum of 20 years of service. We also try to highlight the members on social media posts, annual awards, and years of service pins every five years of service. In addition, we try to heavily invest in new trucks and new equipment. I use every chance I get to remind my city council and fire board that the money they save utilizing volunteers should be invested in having the best equipment possible so our firefighters go home safe at the end of the call!
What tips or advice do you have for departments that are struggling with recruiting and/or retaining volunteers?
Word of mouth has worked well for us. Members talking to their friends. Community members seeing their friends helping others on social media posts. All these things build interest and open the door to discussion. PR events and fire prevention activities get us seen in the community. Everybody likes a parade, and we also attend car shows with our newest trucks alongside our antique pumper.
Anything else you'd like to share?
Mulvane Fire Rescue has three paid staff members and 10 part-time staff members. We have 35 volunteers, 5 junior fire reserves and 2 resource team members. The resource team are citizens with an interest in helping us, but do not want to run into burning buildings. One of our resource members is a photographer; he goes with us to capture some incredible images of us at work to share in our station and on social media. Another member of this team is a county dispatcher/EMT who helps comes in and helps staff our EOC when needed. We have also had a mechanic and a secretary/treasurer on our resource team. Many times these people are friends or relatives of department members.
Find resources to help with volunteer recruitment from the Make Me A Firefighter campaign department portal. View more department profiles here.