Recruitment and Retention Spotlight: Westminster Volunteer Fire Department
Department Name: Westminster Volunteer Fire Department
Department Location: Westminster, MD
Department Type: Combination
Number of Active Volunteers: 100
Community Type: Suburban
What methods have proven successful in recruiting new volunteers?
By gaining access to the administrators and career counselors in the local schools we've been able to pitch the free training and benefits of being a volunteer firefighter. We are also pursuing middle schools, both public and private, to promote our junior program. The junior program has been very beneficial to bringing in volunteers that stay.
What has your department done to reach all demographics in the community?
We publish everything we do on Facebook and try to keep our page fresh and up to date. We are also getting ready to rent some time on a local billboard.
How have you used the Make Me A Firefighter campaign in your recruitment efforts?
We've used the slogans in several Facebook promotions.
How does your department support the retention of volunteers?
While most members will agree that there are many intangible benefits of membership, there are also several other valuable benefits available to volunteers.
Following three years of qualifying active membership, members are eligible for the LOSAP program, which provides a monthly retirement stipend after 25 years of active volunteer membership
$4,500.00+ Maryland income tax credit
FREE world-class training
All turnout gear and equipment provided
On-duty insurance coverage/workers' compensation
Tuition reimbursement program for college/technical school students
A great live-in program tailored to the local college scene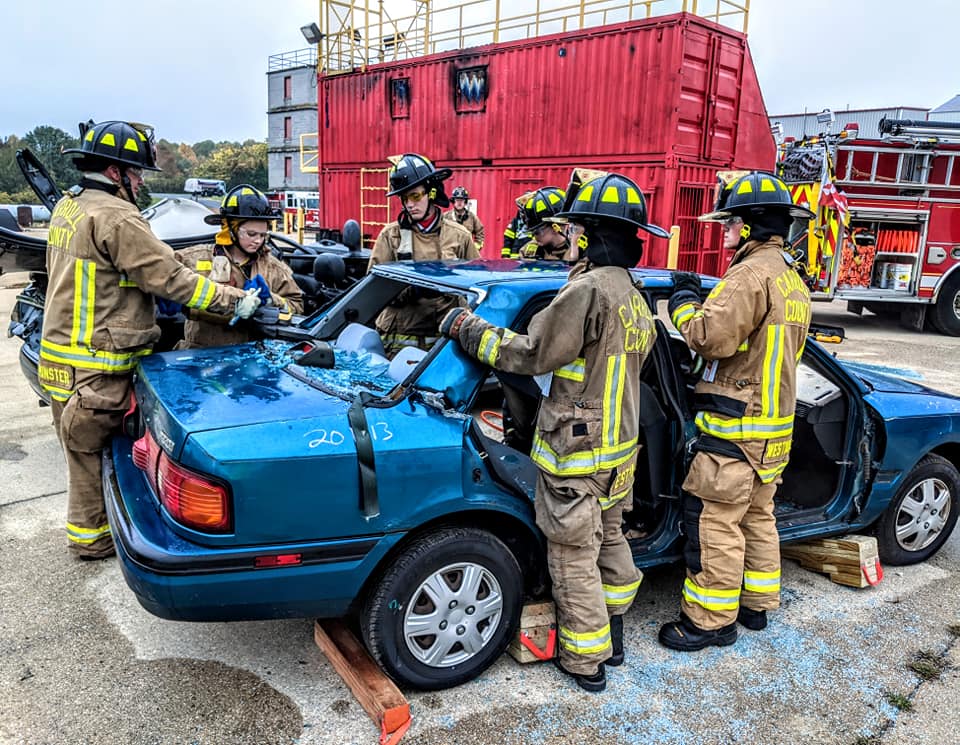 What tips or advice do you have for departments that are struggling with recruiting and/or retaining volunteers?
Build up your junior program so that teens have a place to go where they can learn about tools, fire equipment, and get their hands dirty. Treat them like part of the department and give them useful assignments. Some may leave, but the ones that stay you will have for life.
Anything else you'd like to share?
Work with active members and especially your officers to build a mentor/mentee relationship with new members so they not only learn but feel like part of the family. Remember that in this day and age this may be the first place many of your juniors will have the opportunity to use tools so much patience is needed.
Find resources to help with volunteer recruitment from the Make Me A Firefighter campaign department portal. View more department profiles here.