Recruitment and Retention Spotlight: Rapid Valley Volunteer Fire Department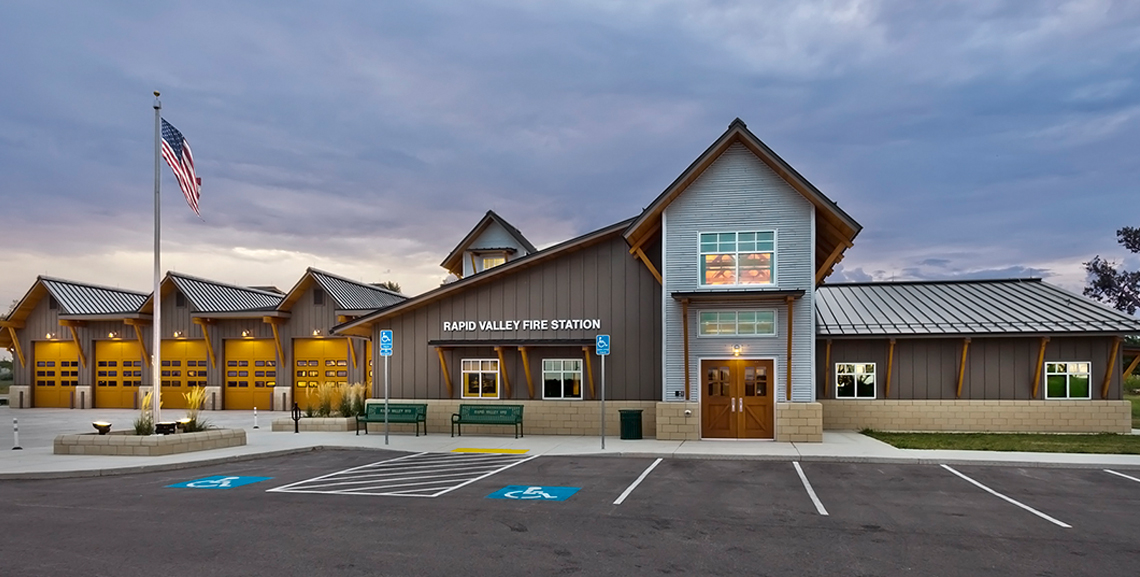 Department Name: Rapid Valley Volunteer Fire Department
Department Location: Rapid City, SD
Department Type: Volunteer
Number of Active Volunteers: 42
Community Type: Suburban/rural
What challenges have you experienced in terms of recruiting new members to your department?
The time which members have available. Work hours and family hours are completely dominating time of members and potential members. When the older members grew up, there was little travel for kids sports, but with the explosion of kids sports, families are traveling every weekend and they have games and practices all week. Places of work are demanding more hours from the workers; about half of the available work in this area for people in their 20s and 30s requires 6 days and 50 hours a week. Adding this with a family, members just do not have the time to commit to the department.
Our most active members are either single or retired. Members with kids or who are married are hardly able to commit any time to the department in this current environment.
What methods have proven successful in recruiting new volunteers?
The biggest thing we have done is to implement a student resident program. We provide a dormitory type residence, kitchen, living area, rooms for school work, and high-speed internet for four students per school year. The students live in the station and respond to incidents over night when incidents are hardest to staff. The students receive a monthly stipend and a small scholarship. We provide all their training and certifications to be a full-trained member.
What has your department done to reach all demographics in the community?
The department has actively reached out to the community since its inception. Recently, the chief officers have opened the area which we will accept volunteers to outside of the coverage area. This is with the potential members agreeing to spend time at the station instead of trying to respond from their home for every incident. This has given the department several members who are willing to agree to perform in this manner.
The department is transparent in its promotions and in supporting members. Members and the public can see the department's commitment to open doors for anyone who wants to volunteer.
How does your department support the retention of volunteers?
The department has recognition packages for every five years of commitment. We have added several public education and public involvement opportunities. These opportunities allow the members to participate in a light-hearted time, interacting with the public without there being an emergency incident involved. These events include open houses (recruitment), pancake suppers (fundraisers), participating in the community holiday parade of lights (social), and our newest − truck-or-treat (community event). This has given the longer serving members some new interest and it shows the new members the essence of family and community involvement that the volunteer fire service is all about.
What tips or advice do you have for departments that are struggling with recruiting and/or retaining volunteers?
Don't be afraid to share what you know, and don't be afraid to ask. The volunteer fire service is in a pinch right now and things will take time to get better.
No matter how odd the idea may seem, it may be the magic key to get people in the door. Listen to the new people who you just brought on board – how did you get them to this point?
Retention is just as wild a subject. You have people who desire to provide a community service, but others will need something more in return for their time. Ask them what keeps them there.
Anything else you'd like to share?
Although the volunteer fire service is hurting, it is a vital part of the United States. We need to be willing to drop our pride and turn to other volunteer fire departments in our local regions and determine how to make each other stronger. It may be through automatic aid, group purchasing, finding assistance from local entities (utility assistance for volunteers), state assistance (education help for members or their families), or even combining departments.
Alone we are strong, together we are unbeatable.
Find resources to help with volunteer recruitment from the Make Me A Firefighter campaign department portal. View more department profiles here.