Recruitment and Retention Spotlight: Foothills Fire & Rescue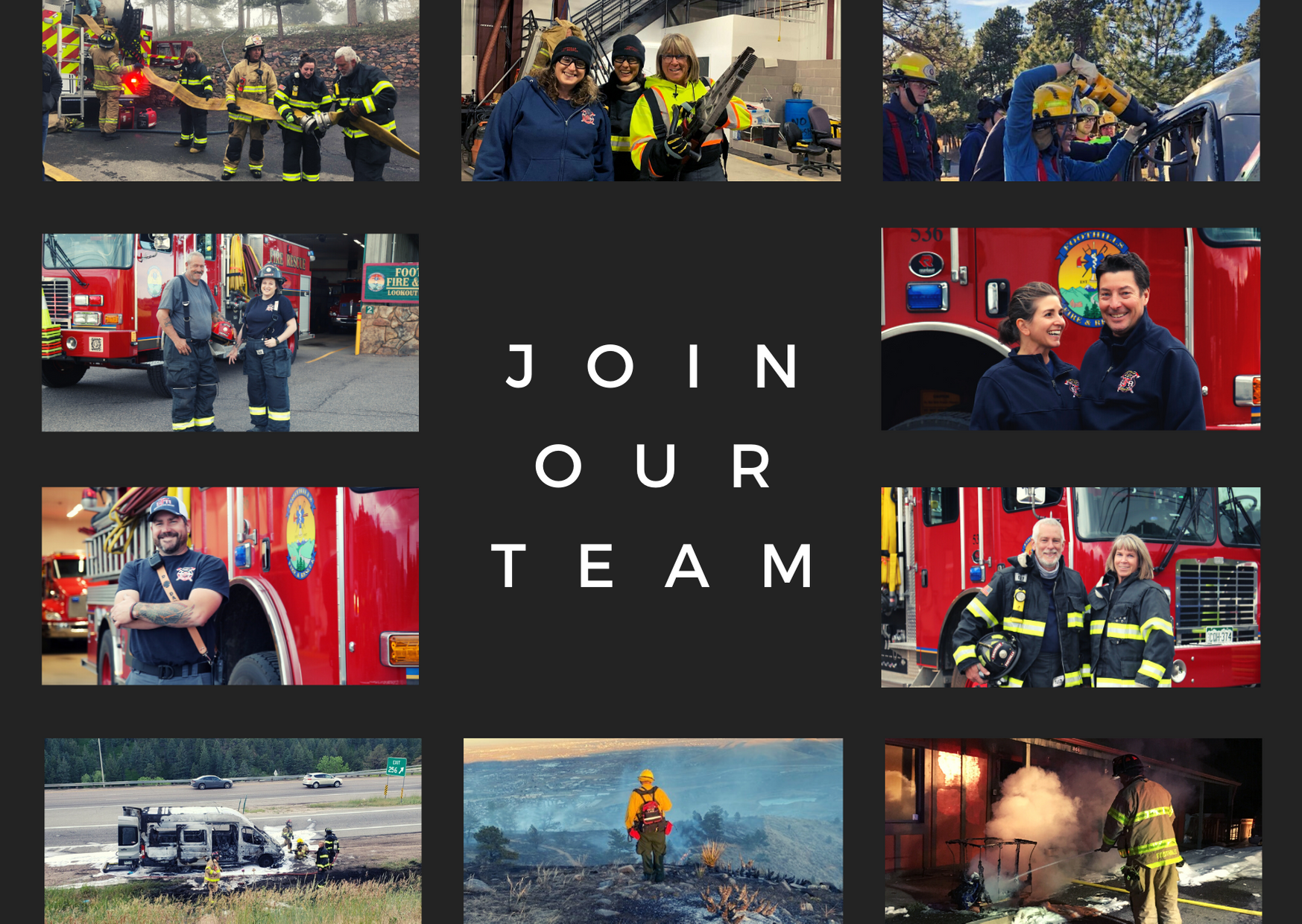 Department Name: Foothills Fire & Rescue
Department Location: Golden, CO
Department Type: Combination
Number of Active Volunteers: 30
Community Type: Urban
What challenges have you experienced in terms of recruiting new members to your department?
Our challenges lately have been brought on by COVID. One of our biggest annual recruitment efforts is to do walkarounds, knocking on the doors of homes that recently sold within our district to introduce ourselves, provide fire mitigation information, and ask if they are interested in volunteering. We haven't been able to do that because of COVID. We also had to cancel our annual pancake breakfast which is our big fundraising and recruitment event.
What methods have proven successful in recruiting new volunteers?
We launched a social media campaign, posting pictures and videos of our volunteers on Facebook and Nextdoor to introduce our team to the community, a look at the everyday people behind the mask. We have created marketing mailers and a lot of web site content using Canva. (View recruitment flyer.)
What has your department done to reach all demographics in the community?
Foothills Fire & Rescue is comprised of men and women that live in the community. We try to reach as many people as possible in our district with mailers, networking, social media advertising and the Make Me A Firefighter web site.
How have you used the Make Me A Firefighter campaign in your recruitment efforts?
https://makemeafirefighter.org/listing/foothills-fire-rescue-volunteer-firefighter
How does your department support the retention of volunteers?
Foothills Fire & Rescue provides in-house training programs for new recruits to receive state certification at no charge. We also provide weekly training classes throughout the year for continuing education and recertification hours, partnering with neighboring departments including Highlands Rescue, Alpine Rescue, and Evergreen Fire Department for well-rounded training. We host annual events to recognize our volunteers and show our appreciation, these include family bowling nights, annual awards banquet, firefighter Olympics, BBQ's, and other fun gatherings.
What tips or advice do you have for departments that are struggling with recruiting and/or retaining volunteers?
If you are struggling with recruiting and aren't using social media, that is a great way to reach people. We have found that posting regularly about the fun things our department is doing really helps get the word out and keeps us in the minds of our community members.
Creating a family-like environment where we come together for fun activities helps build that bond and retention.
Anything else you'd like to share?
The majority of our new recruits in prior years were obtained by doing walkarounds. This year all of our recruits for the 2020-2021 academy class came from networking, social media, and mailers. Our academy class this year has 5 recruits despite COVID because of how we reinvented our recruitment strategy. We can't be on the ground knocking on doors of community members and interfacing with them, but we can reach them through social media, networking, and mailers.
Find resources to help with volunteer recruitment from the Make Me A Firefighter campaign department portal. View more department profiles here.