Raise Money for Your Department While Providing a Needed Community Service
August 23, 2022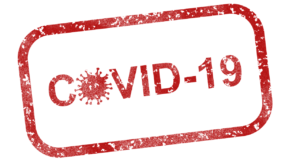 Many small-town and rural communities are in need of greater access to COVID-19 testing. Your fire department can help by joining the CDC's Increased Community Access to Testing (ICATT) program. There is little effort required, and in addition to providing a community service you will receive payments to your department.
Participation in the ICATT program is free, and you'll receive a $250 sign up bonus (payable when your department completes 10 tests) and $7.50 for every test taken at your location. As a testing center, you'll also get increased foot traffic at your department, which you can use to raise awareness of initiatives through flyers and materials at the testing location.
The workflow is simple for departments and participants:
Set up a testing location for kit pick-up using the resources provided by program partner Color Health.
Patients swap themselves and drop their sealed kit – no monitoring or direct contact required by department members.
Package the samples for shipment and coordinate the pickup.
Patients receive results via text and email in less than 48 hours.
If your department would like to participate, sign up here. Once you sign up, a dedicated remote market manager will be assigned to you to answer any questions. If you'd like to learn more about the program, sign up for the weekly program overview webinar.