NVFC Live Online Trainings
The NVFC offers a series of live online training opportunities, including webinars, Roundtable Talks, and Volunteer Voices Lives. This page is updated as more trainings are added.
Roundtable Talk: Protection for All — Preparing for & Responding to Emergencies Involving Individuals With Developmental Disabilities
March 27, 2023, at 2pm ET
First responders are responsible for protecting everyone in their community, and to best do this means adapting to different communication needs to reach all segments of the population. This Roundtable Talk, taking place during Developmental Disabilities Awareness Month, will help responders better communicate fire and life safety messages to individuals living with developmental disabilities, better respond to emergencies involving this at-risk population, and learn how to use this knowledge to overcome communication barriers with any demographic in your community. Join the NVFC and a panel of subject matter experts for an informed conversation about this important topic, so you can ensure your community risk reduction and training plans best serve all members of your community. Watch the event on the NVFC's Facebook page or register to attend on Zoom.

This Roundtable Talk is sponsored by First Alert. First Alert is the most trusted brand in home safety. For more than 60 years, First Alert has been committed to providing innovative home safety technologies and products to help protect what matters most.
Webinar: Mentorship Programs to Enhance Member Retention and Readiness
April 6, 2023, at 2pm ET
Fire departments around the country continue to struggle with both recruiting and retaining new volunteers. One key to helping volunteers make it from recruit to committed member is mentorship. This webinar, presented by Chief Frank Montes de Oca, focuses on the benefits of a mentorship program, how to build a successful mentorship program in your department, and the impact that mentorship has on increasing member retention, decreasing department turnover, and making sure new members are ready and prepared to serve with the fire department. Register.
Volunteer Voices Live: Improving Your Department — How to Obtain (And Use!) Effective Feedback From Volunteers
April 12, 2023, at 5pm ET
An important aspect of recruitment and retention is asking volunteers how they feel about their experiences and using their feedback to make improvements in the department. But how do you narrow down the right questions, how do you ask them, and perhaps most importantly, what do you do with the answers you get? And if you're not in a leadership position, how can you make sure that your department is listening to your concerns?
This conversation is for all volunteers, whether you serve in a leadership position, as a firefighter or EMS/rescue personnel, or as an administrator. Let's talk about ways you've communicated about what is and isn't working in your department. How have you shared your thoughts in the past? What methods have you used to gauge volunteers' experiences? Did you obtain helpful feedback? How did you use the feedback you got to make changes in your department? What about volunteers' family members…have you asked for their opinions?
This discussion will not be recorded. Discussion notes will be shared in Volunteer Voices after the session. Register.
Webinar: Fire Service Legislation — Your Role in Advocacy
April 13, 2023, at 2pm ET
This Congress, the NVFC will be supporting funding for Assistance to Firefighters Grants (AFG), Staffing for Adequate Fire and Emergency Response Grants (SAFER), the U.S. Fire Administration (USFA), Volunteer Fire Assistance Grants (VFA), National Firefighter [Cancer] Registry (NFR), and Rural EMS Training (SIREN) Grants. The NVFC will also be advocating for the passage of legislation to reauthorize SAFER, AFG, and USFA, fund the renovation and construction of fire stations, improve mental health care for first responders, and expand the eligibility of federal housing benefits to volunteer first responders.
If enacted, each of these policy and funding priorities will greatly assist the volunteer fire service in keeping Americans safe. You, as an NVFC member and volunteer responder, have a valuable role to play in encouraging Congress to act on these initiatives. This webinar presented by Ryan Woodward, NVFC chief of legislative & regulatory affairs, will provide a primer on the current political climate in Washington, the NVFC's policy priorities, and what you can do to encourage your Senators and Member of Congress to support these priorities. Register.
Webinar: Roadway Safety – Beyond the Basics of Traffic Incident Management
April 20, 2023, at 2pm ET
Many of us have taken the basic four-hour National Traffic Incident Management (TIM) Training Course, but now what? Since 2019, 33 fire and EMS providers have been struck and killed in the United States along with another 173 law enforcement, tow truck operators, and DOT workers. This webinar presented by Todd Leiss will look at next steps for you and your agency including developing an SOP/SOG for roadway safety, additional training, implementing an ongoing training plan, and preparing our personnel, apparatus, and equipment for a safer roadway response. Register.
Webinar: Making Positive Change — The Opioid Epidemic and First Responder Behavioral Health
May 18, 2023, at 2pm ET
Huntington, WV, was at the forefront of the opioid epidemic that has swept across the country. As a result of this lingering epidemic, the job of first responders has changed drastically, placing more stress than ever on those that serve our communities. This presentation by Huntington Fire Chief Jan Rader will provide an overview of the opioid crisis in Huntington and the programs that have been put in place to assist first responders that serve on the frontlines of this epidemic. Register.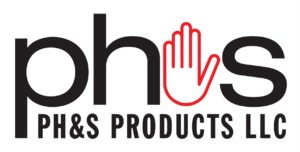 This webinar is sponsored by PH&S Products. PH&S Products, an ISO 9001 (with design) certified company, is a leader in the designing and development of innovative hand protection for municipal government agencies as well as emergency response teams and other agencies in the public health and safety market. All glove styles are manufactured to the strictest standards of quality including several NFPA certified gloves. The "Get-A-Grip" glove is FDA certified glove for first responders that gives permeation protection against fentanyl, heroin and gastric acid when encountered with an opioid incident.
Webinar: Lithium-Ion Batteries & Energy Storage Systems Series, Part 2
June 1, 2023, at 2pm ET
Stay tuned for more details on this upcoming webinar. Register.
Webinar: Lithium-Ion Batteries & Energy Storage Systems Series, Part 3
October 5, 2023, at 2pm ET
Stay tuned for more details on this upcoming webinar. Register.
Missed a training? Click here to view past Train Strong webinars. Click here to watch past Roundtable Talks. Check out additional on-demand courses in the NVFC Virtual Classroom.