NVFC Live Online Trainings
The NVFC offers a series of live online training opportunities, including webinars, Roundtable Talks, and Volunteer Voices Lives. This page is updated as more trainings are added. If you miss a live webinar, you can watch the recording in the NVFC Virtual Classroom.
---
Webinar: Understanding Solar and ESS Technologies – Information for Emergency Responders
December 6 at 2pm ET
Join the NVFC for this webinar presented by Charles Picard of Tesla that provides a brief overview of solar and energy storage system (ESS) technologies, design concepts, and safety considerations for emergency responders. A library of tools and resources will be provided to assist responders in making appropriate operational decisions when responding to emergencies involving these products. Topics covered will include best practices for identification, assessment, and proper shut down procedures.
---
Roundtable Talk: Finding Grant Funding
December 13 at 2pm ET
Many volunteer and combination fire and EMS departments rely on grants to help fund needed gear, equipment, and training, as well as efforts relating to health, safety, recruitment, and retention. Join the NVFC and a panel of subject matter experts for a discussion on grant writing for the fire and emergency services. Learn tips and resources for grant applications as well as where to find grant opportunities. Subject matter experts will include Ryan Woodward (moderator), David Lewis, Sara Mullins, and Cathie Patterson.
Register on Zoom or watch live on Facebook.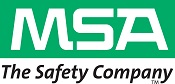 This Roundtable Talk is sponsored by MSA Safety.
---
Webinar: Staying Strong and Aging Well in the Fire Service
January 10 at 2pm ET
Instructor: Roy Smalley
More information coming soon.
---
Roundtable Talk: Cancer Risk Prevention
January 17 at 2pm ET
More information coming soon.
---
Webinar: Tesla Lithium-Ion Batteries Part 1
January 24 at 2pm ET
Instructor: Mike McConnell
More information coming soon.
---
Missed a training? Click here to view past Train Strong webinars. Click here to watch past Roundtable Talks. Check out additional on-demand courses in the NVFC Virtual Classroom.