NVFC Receives Federal Grant to Support Emergency Responder Health and Safety
September 19, 2023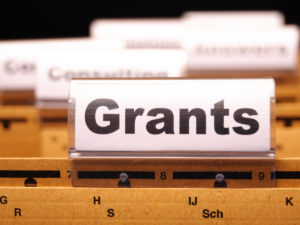 The National Volunteer Fire Council (NVFC) is pleased to announce it has received a $1.4 million Fire Prevention and Safety (FP&S) grant from the Federal Emergency Management Agency. These grants enable the organization to implement critical programs and initiatives that support firefighter health and safety and mitigate risks that can lead to line-of-duty injuries and deaths.
With funding from FP&S grants, the NVFC has been able to support responder wellbeing through the Share the Load program, Psychologically Healthy Fire Departments initiative, and Heart-Healthy Firefighter Program, as well as release critical resources and training relating to cancer prevention, vehicle safety, culture change, injury prevention, and much more.
The new grant will focus on changing attitudes and behaviors to create a fire service culture that embraces health, wellbeing, and safety. It will build on the successes of prior FP&S grant initiatives in the areas of cancer prevention, behavioral health, department culture, and leadership. The goal of the campaign is to reduce health and safety risks faced by volunteer responders by sharing validated research and knowledge, developing tools and resources, and providing education and training.
Specific deliverables will include an awareness campaign, free in-person and online training including through the Virtual Classroom and signature Training Summit conference, the continuation of key programs and the NVFC First Responder Helpline, the development and distribution of resources, and partner engagement to maximize the impact and reach of these initiatives.
"In the fire service, our people are our greatest asset," said NVFC chair Steve Hirsch. "The health and wellbeing of our nation's volunteer firefighters, EMS providers, and rescue workers are top priorities for the NVFC. We appreciate this support from FEMA so that we can continue our work to protect those who protect our communities. We will continue to provide programs, resources, and training that reduce injuries and deaths among those who serve and build a strong, successful, and sustainable fire service now and for the future."
"Our firefighters and first responders commit every day to put their lives on the line for the neighborhoods they serve, which is why we need to have their backs," said Senator Chris Van Hollen (MD). "This federal investment I fought to secure will equip volunteer firefighters in Maryland and across the country with the training to stay safe in emergencies, as well as the tools to help them safeguard their mental health. These resources are key to maintaining strong volunteer fire services to help protect our communities."
Learn more about the FP&S grant here. Learn more about the NVFC's health and safety initiatives at www.nvfc.org/ServeStrong.
About the NVFC
The National Volunteer Fire Council (NVFC) is the leading nonprofit membership association representing the interests of the volunteer fire, EMS, and rescue services. The NVFC serves as the voice of the volunteer in the national arena and provides critical resources, programs, education, and advocacy for first responders across the nation. Learn more at www.nvfc.org.