NVFC Partners with IamResponding to Launch New Mobile Application
March 22, 2022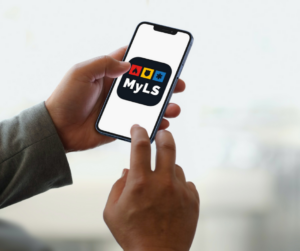 The National Volunteer Fire Council (NVFC), in partnership with IamResponding, has launched a new free mobile application to improve communication and offer a more convenient experience for mobile device users. The NVFC app contains key features from the NVFC web site and can be accessed through MyLocalSafety, an app designed by IamResponding as a customizable public safety tool for emergency service providers to connect with members of their community.
The NVFC's app acts as a condensed version of the NVFC's web site with up-to-date information on programs, resources, news stories, training opportunities, action alerts, and more. Turn on the app notifications so you will get important updates and announcements from the NVFC right to your phone.
To access the app, follow these steps:
Open the app store on your mobile device (App Store on iOS devices or Google Play on Android devices), search "MyLocalSafety," and download.
Once the app has downloaded, open it and either sign in with an existing account, register, or enter as a guest.
Click the "plus" button to add the NVFC as an Emergency Provider. The easiest way to do so is by using the NVFC's unique entity code: 954379

Alternatively, you can add the NVFC using the Advanced Search function. Input "District of Columbia" into the state field and either "NVFC" or "National Volunteer Fire Council" into the Emergency Provider Name field.

Upon installation, the app should ask for permission to send your mobile device push notifications. If not, locate MyLocalSafety in your app settings and ensure that notifications are enabled. You will receive notifications every time a new event or training opportunity is announced, as well as when news stories and Legislative Actions Alerts are published.
The video below outlines how to install the NVFC app as well as some of the key features and functions.