NVFC Members Can Utilize NPPGov Cooperative Purchasing to Save Time and Money
April 5, 2022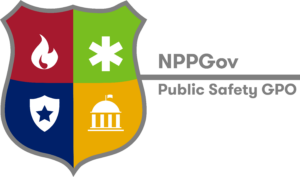 NPPGov, a cooperative purchasing organization, offers one of the largest selections of public safety agreements focusing on EMS and fire products and services. The National Volunteer Fire Council (NVFC) has partnered with NPPGov to provide departments with FREE membership to NPPGov. NVFC members can "piggyback" off NPPGov's competitively bid agreements, allowing their department to purchase products and services above threshold at national tier pricing without having to conduct their own RFP process.
NPPGov partners with public safety associations across the United States, including South Dakota EMS Association, Alaska Firefighters Association, Colorado State Firefighters Association, and Montana EMS Association, to name a few. Most importantly, NPPGov contributes a portion of all purchases back to its association partners.
NPPGov's publicly-awarded fire and EMS vendor partners include:
| | |
| --- | --- |
| ·        Medline | ·        Pierce |
| ·        Ferno-Washington | ·        MES |
| ·        FirstNet Built with AT&T | ·        LN Curtis |
| ·        Zoll | ·        LION |
| ·        McKesson | ·        Article Compressors |
| ·        Labsource | ·        Draeger |
| ·        Life-Assist | ·        NAFECO |
As an added benefit, NVFC members also have access to a large portfolio of individual discounts through NPPGov. These include popular brands such as 1-800 Flowers, Cheryl's Cookies, Harry & David, HP, Office Depot, Sherwin Williams, Simply Chocolates, and more!
NPPGov is owned by nonprofit hospitals. Since 2001, they have contributed more than $100 million to support medical research and care.
Click here to sign up and start saving now.