NVFC Launches First Responder Helpline to Assist Members in Need
October 10, 2022
Firefighting and emergency response are stressful jobs with high levels of risk and unpredictability. In addition, volunteer responders are often juggling their fire service responsibilities with full time jobs and family commitments. All these factors can have an impact on the wellbeing of responders and their families.
While many companies offer employee assistance programs (EAPs) to deal with work-life issues, such services are usually not available for volunteer firefighters and EMS providers. Recognizing this service gap, the National Volunteer Fire Council (NVFC) has partnered with Provident, a leading provider of customized insurance products for emergency services organizations, to offer a solution tailored to the distinct needs of firefighters, EMS providers, rescue personnel, and their families.
On October 10, World Mental Health Day, the NVFC announces the launch of the NVFC First Responder Helpline. This new resource provides both immediate assistance in a crisis moment, as well as confidential counseling, resources, and referrals for a range of issues including stress management, family conflict, financial or legal concerns, addiction, grief or loss, and more.
"Emergency responders face the same stressors and concerns as everyone but add to this the fact that we routinely experience traumatic situations that most people never encounter in their lifetime," said NVFC chair Steve Hirsch. "We are thrilled to be able to offer this new resource so that first responders and their families have a place to turn in times of need. The NVFC First Responder Helpline provides a wide range of assistance to help our members cope with traumatic incidents, everyday life stresses, work-related concerns, family issues, and more."
This program is provided through Provident and supported by Business Health Services (BHS), a leader in providing emotional and behavioral health consultations, in partnership with Responders 1st Call. BHS has been delivering mental and behavioral health services to organizations since 1983. The contact center is staffed by master's level clinicians with an average of five years of experience specially trained in assisting and supporting first responder groups.
In addition to immediate assistance in a crisis moment, the NVFC First Responder Helpline also provides stress management and work-life services. This includes up to five telephone stress management coaching sessions (or the number of sessions allowed by state law) with master's degreed counselors, access to attorneys for a 30-minute phone or in-person legal consultation, referrals to consultants to assist with debt management and other financial concerns, and resources and referrals to help with childcare, elder care, or adoption.
The NVFC First Responder Helpline is provided to all NVFC members and their household family members. Members can access the number on the members section of the NVFC web site. Once logged in, go to Member Resources and then Member Benefits to find the number. Non-members can join for just $21 a year to access this and other NVFC member benefits.
Learn more about the NVFC First Responder Helpline at www.nvfc.org/helpline.
** Please note, the NVFC First Responder Helpline is a new benefit for NVFC members and replaces the Fire/EMS Helpline that had previously been offered. Departments that are still displaying the old Fire/EMS Helpline information and number should remove those materials as that line has been discontinued. **
About the NVFC


The National Volunteer Fire Council (NVFC) is the leading nonprofit membership association representing the interests of the volunteer fire, EMS, and rescue services. The NVFC serves as the voice of the volunteer in the national arena and provides critical tools, resources, education, programs, and advocacy for first responders across the nation. Find out more at www.nvfc.org.
About Provident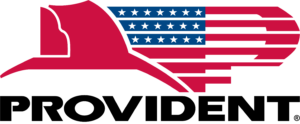 Provident has been offering custom insurance solutions for ESOs for over 90 years. Programs include Property & Casualty, Accident & Health, 24-Hour Accidental Death & Dismemberment, Group Life, Group Critical Illness, and Cancer policies. Please visit us at https://www.providentins.com or contact us at info@providentins.com to learn more.