NVFC Issues Position Statement Regarding the Complexity of Federal Grant Applications
June 27, 2023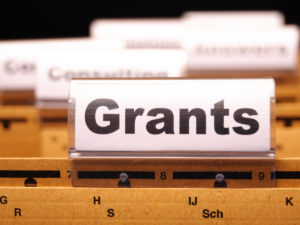 For some time, members and directors of the National Volunteer Fire Council (NVFC) have expressed concern over the increasing complexity and length of federal grant applications, including those for the Assistance to Firefighters Grant (AFG) and Staffing for Adequate Fire and Emergency Response (SAFER) grant programs. To address these concerns, the NVFC Board of Directors issued a position statement regarding the ease of federal grant application compliance.
Specifically, this position statement addresses three obstacles that the NVFC has determined are particularly cumbersome for volunteer fire departments. These obstacles are the complexity of applications for AFG and SAFER grants, the SAM.gov system, and the Department of Homeland Security (DHS) Civil Rights Evaluation Tool (CRET).
The position statement makes the following recommendations and requests to address these obstacles:
Recommends that the General Services Administration (GSA) reorganize SAM.gov to make it more user friendly and urges GSA to come up with a more streamlined process of resolving conflicts that may arise within the system.
Recommends that DHS provide more assistance, including more accessible sample language and templates to facilitate compliance with certain grant criteria like CRET.
Requests that the federal government recognize the unique circumstances volunteer fire departments face and provide timely assistance and resolutions to issues encountered while a department works to comply with grant criteria.
Requests that DHS work with the NVFC and other stakeholders on potential ways to simplify and shorten the AFG and SAFER applications.
The NVFC will be following up with relevant federal agencies regarding the implementation of these requests and recommendations. It is important that volunteer fire departments not be discouraged from applying for needed grant funding due to an overwhelming grant application process.
View the full position statement here.