NFPA Releases its Fifth Needs Assessment of the U.S. Fire Service
December 21, 2021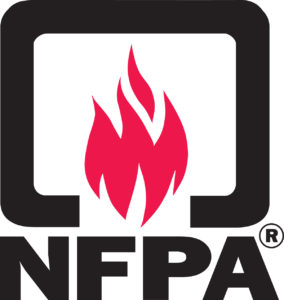 The National Fire Protection Association (NFPA) has released its Fifth U.S. Needs Assessment report, which found that while some fire department needs have declined, some unmet needs have remained constant, and many areas have increased need. This includes aging facilities and apparatus, a lack of behavioral health and safety programs, and challenges in providing training and certification for structural firefighting and other community needs.
Published every five years since 2001, the U.S. Needs Assessment report reflects the results of a survey sent to most U.S. fire departments. The survey includes a broad range of questions that work to identify where U.S. fire departments are experiencing gaps in equipment, staffing, and training, among other needs and resources.
The latest Needs Assessment report underscores that the roles and responsibilities of fire departments continue to expand with no sign of stopping. From wildland-urban interface fires and active shooter incidents to hazardous materials response and traffic control duties, fire departments are being asked to do more and more, but in many cases, without the resources to support those expectations.
"Firefighters are engaged in an ever-expanding scope of activities and are responding to new emergencies on a continual basis," said Ben Evarts, data collection and research manager at NFPA. "The first responder role that firefighters played on the frontlines of the COVID-19 pandemic reflects just one recent example of the myriad ways fire departments are relied upon to protect and serve their communities."
Evarts points out that while some fire department needs are being addressed, challenges remain across the board. Some of the key findings from the report include the following:
The COVID-19 pandemic made personal protective equipment (PPE) a part of the global lexicon, but it also uncovered challenges: lack of availability, price scalping, and counterfeit PPE. These issues have put the health of firefighters at risk as communities struggle through a supply chain under immense pressure. Nearly half (47 percent) of all departments still had unmet needs for medical PPE at the time they completed the survey (between September 2020 and February 2021).
Staffing remains a constant need for all fire departments, regardless of career, combination, or volunteer status. Since 2015, most fire departments have seen flat firefighter staffing levels.
Maintaining fire department infrastructure has proven a daunting task for many departments and is compounded by the need for modern facilities that meet today's fire service missions. Examples of infrastructure challenges include design considerations that minimize exposures for firefighters, private or separate facilities for men and women, and backup power systems.
Protecting firefighters' own health and safety remains a pressing challenge, with the majority of fire departments (72 percent) lacking programs to maintain basic firefighter fitness and health. Nearly three-quarters (73 percent) of all fire departments do not have behavioral health programs. Of those that do, 90 percent offer post-traumatic stress support, and just one third (34 percent) have relationships with behavioral specialists.
"Findings from the latest U.S. Needs Assessment report are critically important for NFPA, other fire service organizations, and decision-makers collectively working to better understand where issues exist among fire departments serving all sizes, populations, and demographics, and to make decisions based on those realities," said Evarts. "Our hope is that these findings also serve as a critical reminder to the public at large about all firefighters do to keep their communities safe, the risks they take in the process, and the support they need to do their jobs safely and effectively."
Previous Needs Assessment reports included additional state-level reporting; NFPA will be working in the coming months to produce these types of reports for selected states.
The latest report as well as previous U.S. Needs Assessment reports can be accessed online at www.nfpa.org/needsassessment.
About the NFPA
The National Fire Protection Association® (NFPA®) is a global self-funded nonprofit organization devoted to eliminating death, injury, property, and economic loss due to fire, electrical, and related hazards. The association began its work to solve the fire problem in a young, industrialized nation in 1896 and has since become a global force known for advancing safety worldwide. NFPA delivers information and knowledge through more than 325 consensus codes and standards, research, training, education, outreach, and advocacy; and by partnering with others who share an interest in furthering the NFPA mission. For more information or to view NFPA codes and standards for free, visit www.nfpa.org.