Lithium-Ion Battery Symposium: Challenges for the Fire Service
March 7, 2023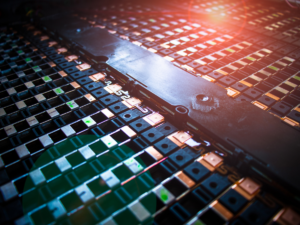 Fire departments worldwide are experiencing an increase of fire incidents involving lithium-ion battery-powered devices. Due to the unique properties of this relatively new technology, failure in a single cell can lead to propagation of thermal runaway, fatal fires, and gas explosions.
The District of Columbia Fire and EMS Department and UL's Fire Safety Research Institute (FSRI) are co-hosting a Lithium-Ion Battery Symposium on March 30 for fire service members interested in learning more about lithium-ion battery risks during fire incidents.
Featured speakers include members of the Fire Department of the City of New York and other departments, National Transportation Safety Board, International Association of Fire Fighters, International Association of Fire Chiefs, and MetroChiefs as well as researchers from FSRI and other UL Research Institutes.
Combining fire safety research and fire service operations, this event will share knowledge to help the fire service understand lithium-ion battery technology, the hazards these batteries pose during fire incidents, and how the fire service can mitigate risks caused by battery failure.
Due to high demand, a livestream option has been added. Register for the livestream to hear firsthand from researchers and practitioners. The link to the livestream will be sent out before the event. This is a free event.