Josh Cellars Releases Limited-Edition Bottle of Wine to Support Volunteer Firefighter Initiatives
July 1, 2022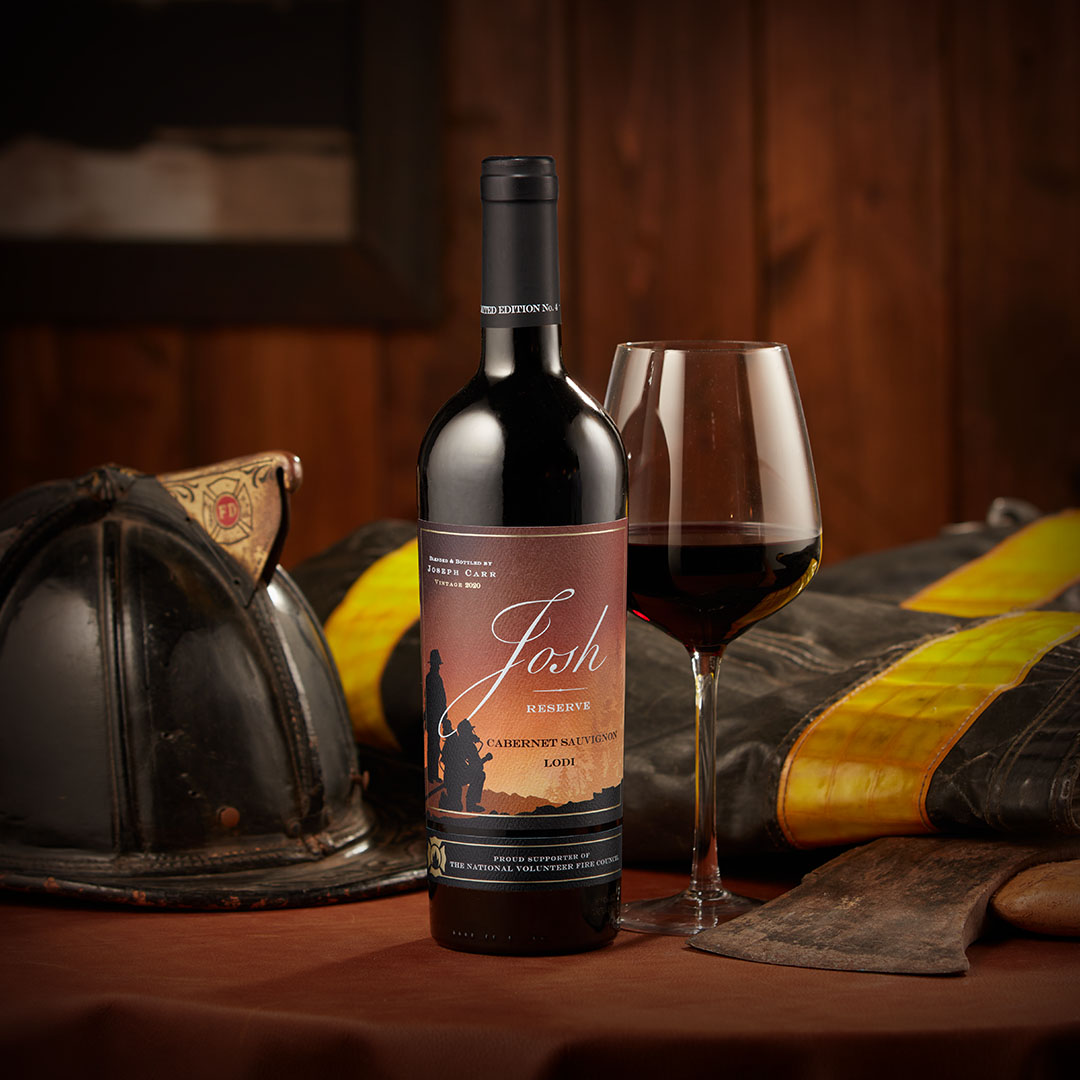 The Josh Cellars brand is partnering with the National Volunteer Fire Council (NVFC) again in 2022 to recognize and support volunteer firefighters by producing a Reserve Lodi Cabernet Sauvignon. This limited-edition NVFC-branded bottle of wine will be available for purchase from July 1 through September 30 in local retail stores across the U.S. For every bottle sold, Josh Cellars will donate one dollar to the NVFC (up to $120,000) for initiatives that support volunteer firefighters.
For Joseph Carr, founder of Josh Cellars, the volunteer fire service is a cause close to his heart. Josh Cellars wine was created by Carr as a tribute to his father – a volunteer firefighter and U.S. Army veteran. "Growing up, my dad Josh, our family, neighbors, and friends were all volunteer firefighters," explains Carr. "It is a civic duty shared and understood by all where I come from that you always take care of your community. That's why Josh Cellars partners with the NVFC to provide assistance to volunteer fire departments and the dedicated responders across the country."
"Josh Cellars' partnership with the NVFC has been a tremendous asset for the volunteer fire service," said NVFC chair Steve Hirsch. "We're grateful they are continuing their support in 2022. This year's limited-edition bottle is another great tribute to our nation's volunteers."
Josh Cellars and the NVFC have been working together since 2016 to provide critical resources to the fire service community, from essential training and recruitment tools to stipends that help volunteer responders who have been affected by hardships. This is the second year Josh has released a limited-edition NVFC-branded wine.
The Josh Cellars Reserve Lodi Cabernet Sauvignon is available for purchase in local retail stores nationwide until September 30. Visit the Josh Cellars store locator to find the nearest store that carries the 2022 edition and other great-tasting Josh Cellars' wines.
About Josh Cellars
Josh Cellars was founded in 2007 by vintner Joseph Carr as a tribute to his dad, Josh. The brand started with one varietal, Cabernet Sauvignon, and today features a diverse portfolio of well-balanced and delicious wines made to exacting standards, including a more premium tier, Josh Cellars Reserve. Inspired by Josh's work ethic and commitment to high standards, Josh Cellars Reserve is a collection of fine wines sourced from select vineyards throughout California's North Coast and Paso Robles regions. Josh Cellars wines are available nationwide. Learn more at www.joshcellars.com.
About the NVFC
The National Volunteer Fire Council (NVFC) is the leading nonprofit membership association representing the interests of the volunteer fire, EMS, and rescue services. The NVFC serves as the voice of the volunteer in the national arena and provides critical resources, programs, education, and advocacy for first responders across the nation. Learn more at www.nvfc.org.