Join the CDC's COVID-19 Community Testing Program
July 26, 2022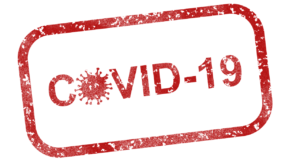 Sign up by August 1 to receive an additional $250!
As COVID-19 cases remain high and new variants emerge, access to laboratory testing continues to be important in communities across the U.S. Yet many small-town and rural communities still don't have easy and convenient testing options for those who need it. Volunteer fire departments can play a critical role in increasing accessibility to testing to enhance community wellbeing while also gaining benefits for the department.
The National Volunteer Fire Council has joined Color Health to promote the CDC's Increased Community Access to Testing (ICATT) program. Through this program, fire departments can sign up to serve as testing sites. Full support is provided, and minimal effort is needed by department members.
Participating fire departments will be filling a significant community need. As John Stransky from the Hermon (NY) Volunteer Fire Department noted, "Our community is very rural, very small, and elderly. The nearest hospital is 45 minutes away. The ICATT program helps us provide access that there hasn't been in our community."
In addition to filling this community need and raising the department's profile, departments also receive a $250 sign up bonus, a $50 monthly payment, and $5 per test taken at your firehouse. Enroll in the program before August 1 and your department will also receive an additional $250!
Color will provide all the testing materials you need for free as well as instructions for how to operate safely and minimize contact with testing participants. Community members self-swab and drop their completed test in a designated box.
To learn more about the program, read the FAQs, watch this informational webinar, or sign up for the weekly program overview webinar.
Ready to participate? Sign up today at go.color.com/colorsite11.