Grant Funding Available for Fire and EMS Departments
January 11, 2022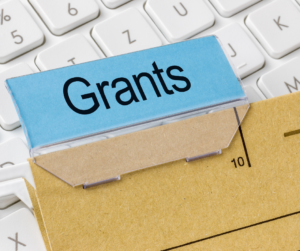 The application period is currently open for two of FEMA's fire service grant programs. The Assistance to Firefighters Grant (AFG) funds critically needed resources to equip and train emergency personnel and meet the response needs of fire and EMS departments. The Staffing for Adequate Fire and Emergency Response (SAFER) grant supports recruitment and retention initiatives for volunteer and paid firefighters. In addition, the application period for the Fire Prevention and Safety (FP&S) grant, which supports projects that enhance the safety of the public and firefighters from fire and related hazards, will open on January 18.
Visit the grant webpages to find guidance documents and application resources. In addition, the NVFC recently hosted the webinar Grants Program Update: What's Changing and What Do I Need to Know? Watch the webinar free in the NVFC Virtual Classroom. Also available in the Virtual Classroom is the course Grant Writing for the Fire and Emergency Services. All Virtual Classroom courses are free to NVFC members. Check out this article regarding important updates to the AFG program.
The application deadline for AFG has been extended to 5pm ET on January 21. Applications for the SAFER grant are due at 5pm ET on February 4. The FP&S application period will be open from January 18 to 5pm ET on February 18.