Get Department and Individual Discounts through NPPGov
January 25, 2022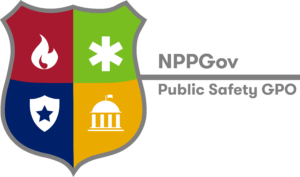 National Volunteer Fire Council (NVFC) members are able to access organizational and individual discounts through NPPGov, a national cooperative purchasing organization. Through NPPGov, your fire or EMS department can piggyback off of 100+ contracts and save with vendors.
For instance, the cooperative buying contract with Batteries Plus will enable you to access up to 71% off retail on batteries for things like exit and emergency signs, laptops, touchless devices, flashlights, and more, as well as lighting solutions for emergency signs, vehicles, maintenance areas and garages, and common areas.
Other companies you will find organizational discounts on through NPPGov include Airgas, Pierce, Zoll, LN Curtis, First Net, LION, AXON, NAFECO, MES, MES Lawmen Supply, Bauer, Veridian, Medline, Sutphen, and Ferno, among others.
NPPGov also offers individual discounts to NVFC members. Participating companies providing discounts include Meret, Quantum EMS Solutions, Adroit Surgical, Binder Lift, Fox Fury, Priceline, Office Depot, and more.
To take advantage of these discounts, join NPPGov for free here. Once your account is verified, log in to explore the catalog of contracts and discounts.