Firefighters Can Use Homes for Heroes to Save when Buying, Selling, or Refinancing a Home
April 19, 2021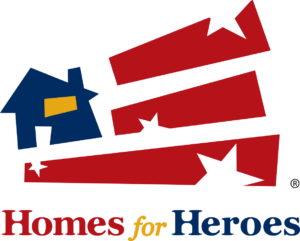 The National Volunteer Fire Council (NVFC) and Homes for Heroes have partnered to help firefighters, EMS providers, and rescue workers take advantage of savings on their real estate transactions with the Hero Rewards program. Through this program, emergency responders can maximize savings on buying, selling, or refinancing a home. To date, Homes for Heroes has helped over 42,000 heroes save over $70 million on their real estate transactions.
Additionally, a portion of the proceeds from every transaction through this link are donated to the NVFC.
David Bullard, a firefighter from Georgia and NVFC board member, recently took advantage of the Hero Rewards program to refinance a 15-year mortgage on his home. "The program quickly got me in touch with a local lender who was a participant in the program," said Bullard when asked what motivated his decision. "The average savings of around $2,400 per client and the fact that proceeds from each loan go to the Homes for Heroes Foundation, of which the NVFC is a grant recipient, were also attractive."
Bullard speaks highly of his experience refinancing his home through the program. "The experience with my local Homes for Heroes partner was wonderfully easy and customer service-oriented. I was treated like family and met with enthusiasm towards finding the right loan package for me," he said. "I would encourage anyone interested in purchasing or refinancing their home to use the Homes for Heroes program to locate a participating local lender and not only benefit from the discounts offered, but help support the NVFC."
Learn more about the Hero Rewards program here. Sign up to participate here.