Fire Station Construction Grants Act Introduced in the House of Representatives
June 15, 2021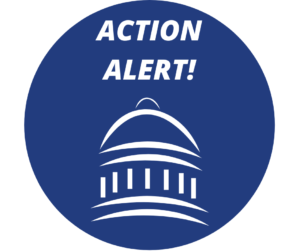 On June 4, U.S. Representatives Bill Pascrell (D-NJ), Mike Bost (R-IL), and Brian Fitzpatrick (R-PA) introduced the Fire Station Construction Grants Act, H.R. 3728. The bill would authorize a one-time $1 billion appropriation to be administered by the Federal Emergency Management Agency to help local fire and EMS agencies modify, upgrade, and build new stations and/or training facilities.
"I'd like to thank Representatives Pascrell, Bost, and Fitzpatrick, and all of the bipartisan cosponsors of the Fire Station Construction Grants Act for introducing this important legislation," said National Volunteer Fire Council (NVFC) chair Steve Hirsch. "Thousands of fire stations across the country are outdated and don't meet current voluntary consensus standards for health and safety. This problem is particularly acute in smaller, rural communities, which often lack the tax base to properly invest in modern facilities for fire and EMS. The Fire Station Construction Grants Act will provide a much-needed one-time financial boost to help fire and EMS departments across the country invest in necessary facilities upgrades."
According to the National Fire Protection Association, 43 percent of fire stations in the United States are 40 years old or older, with an estimated $70-100 billion cost to replace. Fire stations that are over 40 years old are more likely to have problems that cannot be addressed through repair and maintenance alone. Among the most common issues with older fire stations are lack of exhaust emission control, lack of backup power, lack of separate facilities for female personnel, and need for mold remediation.
A majority of the fire stations over 40 years old are in smaller communities that are typically served by volunteer responders. 61 percent of fire stations in communities with populations of 9,999 or fewer residents are over 40 years old with an estimated total replacement cost of $42.5 billion.
H.R. 3728 allocates a minimum of 25 percent of the funding for volunteer fire and EMS departments and an additional 25 percent of the funding for competition between career, combination, and volunteer agencies. There is a $7.5 million cap on awards to any one agency, and public or private nonprofit EMS organizations that are not affiliated with a hospital and do not serve a geographic area where EMS is adequately provided by a fire department are eligible to apply.
You can use the NVFC's Legislative Action Center to contact your U.S. Representative to ask them to cosponsor H.R. 3728.