Fire Departments in NJ and GA are Latest to Receive New Gear Thanks to MSA and DuPont's Globe Gear Giveaway
October 17, 2023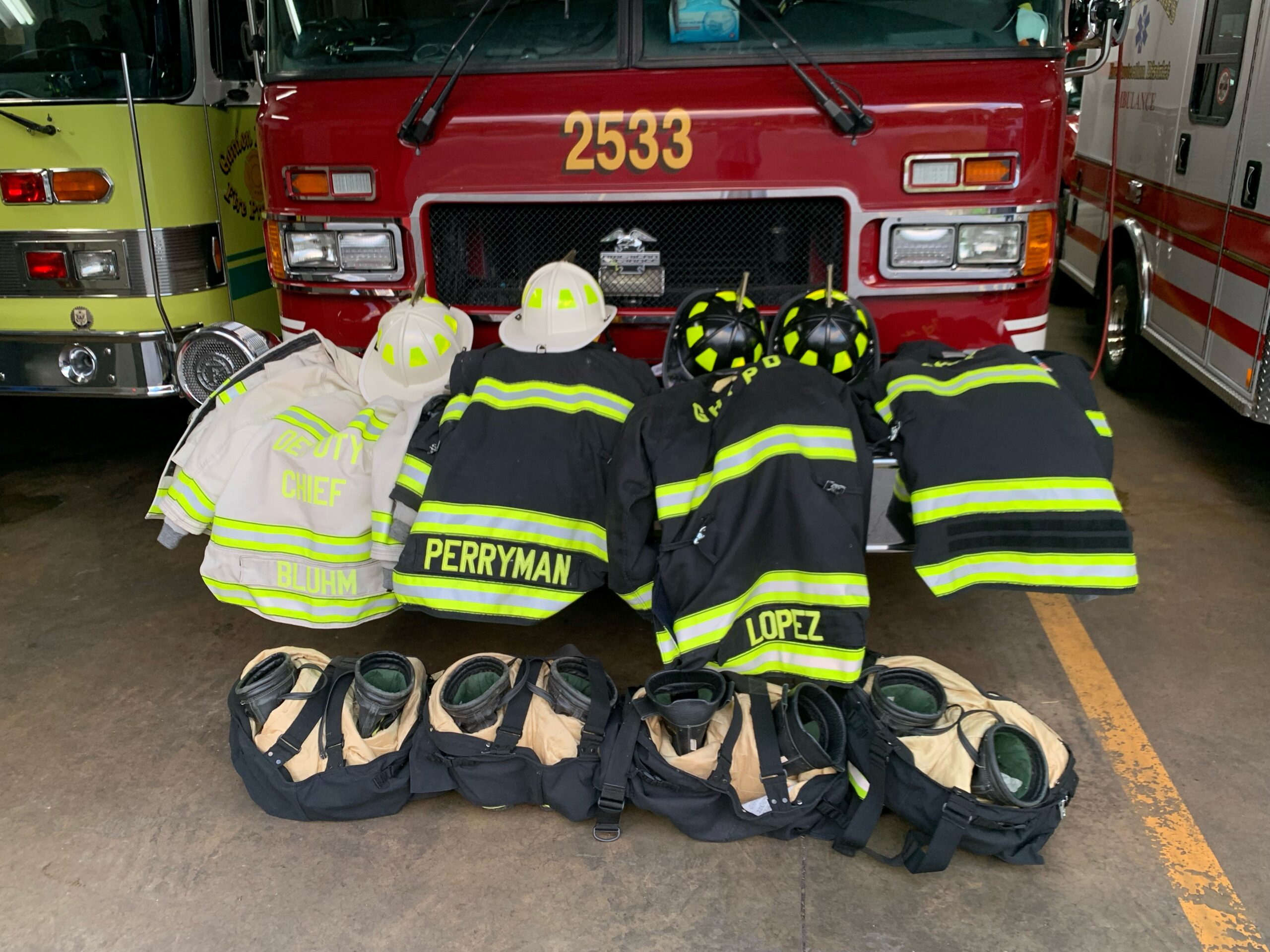 Obtaining new, adequate, and safe personal protective equipment (PPE) is an ongoing struggle for volunteer fire departments across the U.S. To help address this need, MSA Safety, DuPont Personal Protection, and the National Volunteer Fire Council (NVFC) have been working together since 2012 to annually donate new gear to departments through MSA and DuPont's Globe Gear Giveaway. In 2023, 13 volunteer fire departments will each receive four sets of jackets, pants, and helmets to better protect their responders. The first 500 applicants also received a one-year NVFC membership, courtesy of MSA.
Freehold (NJ) Fire Department and Taylor County Volunteer Fire Department (Butler, GA) are the latest departments to receive the gear.
Freehold Fire Department
Eighty-six volunteers make up the Freehold Fire Department in central New Jersey. Major state highways and commuter buses intersect in the town, making it a heavily trafficked area. The all-volunteer department also oversees a large quantity of hazardous materials, some being transported by a freight line and others being stored at a nearby manufacturing plant.
More than half of the fire department's members are using turnout gear that is more than 10 years old. This makes the gear non-compliant to industry standards and poses a serious risk to the firefighters' safety. Even with strict budgeting, the department does not have the capacity to purchase new PPE.
The donated gear will relieve that financial burden and increase member safety. In the department's application for the gear, Assistant Chief John O'Grady emphasized that the donation will allow them to "replace PPE that is in dire need of replacement due to lack of compliance, decrease in functionality, and growing repair costs."
Taylor County Volunteer Fire Department
Taylor County Volunteer Fire Department is located in the small town of Butler, GA. The department protects an area of 380 square miles and 8,000 people. Dirt roads make up 50 percent of Taylor County, the other half being two major highways that experience heavy traffic volume daily. The lack of infrastructure and widespread poverty make it difficult for the county to provide critical emergency services.
The department consists of 31 volunteers, 14 of which are using turnout gear that is more than 10 years old, and five of which do not have assigned gear. This lack of gear has had a negative impact not only on the safety of the department's members, but also on its recruitment and retention efforts. Multiple firefighters have left the department due to the danger of using aged and unsafe equipment.
"We never want to lose a firefighter due to unsafe and outdated gear," said Chief Jamason F. Byrd in the department's application. "Should we be awarded [the donated gear], we may be able to get some of the firefighters back."
Additional awards will be made monthly throughout 2023. Stay tuned to the NVFC web site, Dispatch enewsletter, and Facebook and Twitter pages, as well as the Globe Facebook page, for additional information and announcements.
About Globe Manufacturing Company and MSA Safety
Globe Manufacturing Company, a leader in fire service protective clothing, is a subsidiary of MSA Safety Incorporated. Established in 1914, MSA Safety Incorporated is the global leader in the development, manufacture and supply of safety products and solutions that protect people and facility infrastructures. Many MSA products integrate a combination of electronics, software, mechanical systems and advanced materials to protect users against hazardous or life-threatening situations. The company's comprehensive product line is used by workers around the world in a broad range of markets, including fire service, the oil, gas and petrochemical industry, construction, industrial manufacturing applications, heating, ventilation, air conditioning and refrigeration, utilities, mining and the military.  MSA's core products include self-contained breathing apparatus, fixed gas and flame detection systems, portable gas detection instruments, industrial head protection products, firefighter helmets and protective apparel, and fall protection devices. With 2022 revenues of $1.5 billion, MSA employs approximately 5,000 people worldwide. The company is headquartered north of Pittsburgh in Cranberry Township, Pa., and has manufacturing operations in the United States, Europe, Asia and Latin America. With more than 40 international locations, MSA realizes approximately half of its revenue from outside North America. For more information visit MSA's web site at www.MSAsafety.com.
About DuPont Personal Protection
From first responders to industrial workers, DuPont provides a wide range of personal protection solutions, including some of the most trusted and innovative brands in the industry, such as Kevlar®, Nomex®, Tyvek® and Tychem® to meet your safety needs. More information can be found at personalprotection.dupont.com.
About DuPont
DuPont (NYSE: DD) is a global innovation leader with technology-based materials and solutions that help transform industries and everyday life. Our employees apply diverse science and expertise to help customers advance their best ideas and deliver essential innovations in key markets including electronics, transportation, construction, water, healthcare and worker safety. More information about the company, its businesses and solutions can be found at www.dupont.com. Investors can access information included on the Investor Relations section of the website at investors.dupont.com.
DuPont™, the DuPont Oval Logo, and all products, unless otherwise noted, denoted with ™, ℠ or ® are trademarks, service marks or registered trademarks of affiliates of DuPont de Nemours, Inc.
About the NVFC
The National Volunteer Fire Council (NVFC) is the leading nonprofit membership association representing the interests of the volunteer fire, EMS, and rescue services. The NVFC serves as the voice of the volunteer in the national arena and provides critical resources, programs, education, and advocacy for first responders across the nation. Learn more at www.nvfc.org.