Department Spotlight: Town of Canton Volunteer Fire and EMS Department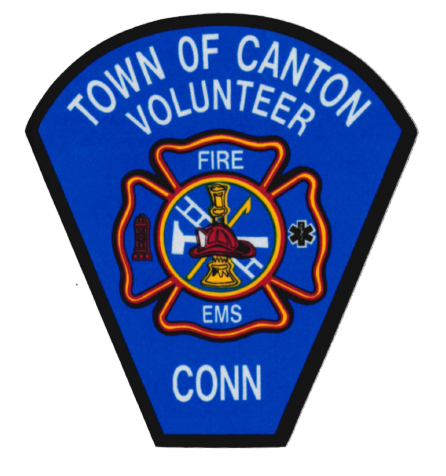 Department Name: Town of Canton Volunteer Fire and EMS Department
Department Location: Canton, Collinsville, and North Canton, CT
Department Type: All Volunteer
Number of Active Volunteers: 60
Community Type: Suburban
What challenges have you experienced in terms of recruiting new members to your department?
Challenges to recruitment involve not only selling the dangerous external environmental [and] health and safety realities of the fire and EMS service to a diminishing pool of prospects, but also the necessary and honest assessment of internal culture, communication, and strategic directives that are either conducive to or destructive of the goal to attract new members.
While the fire and EMS service is an excellent pathway for individuals interested in pursuing their calling to careers in the medical field, law enforcement, or paid fire departments, what about potential volunteers who are not seeking to turn their community-volunteer avocation into a paid vocation? For these people, there are many alternate options to test their talents and inform their passions.
Because fire/EMS inclined-individuals come predisposed to enrich their interests, they are arguably a different sell than the others. Would they, these many others, benefit from a fuller understanding of the broad based skill sets offered by the fire and EMS service, that can enhance both their personal lives and virtually any career path they are on?
What methods have proved successful in recruiting new volunteers?
We do it all, from street signage; regular promotion of our work in print and online press; open houses; recruitment tables at town-wide events; to an annual area-wide fundraiser with Ben & Jerry's Free Cone Day. These methods, in the aggregate, have worked to raise awareness… and applications.
However, because recruitment is a daily and ongoing priority, we have found that it is critical to continually assess what new recruits see when they walk in the door – on day one. To that end, we have embarked on a strategic planning process that will inform the work of the department for years to come. Significant time has already been spent on phase 1, developing and assessing town-wide surveys of not only members, but community groups, town officials and the general public.
While strategic planning is a long-view exercise, we are also following best practices by addressing any significant issues that become apparent, in the short term, as a found opportunity. If this strategic directive, "we listen to our members and react accordingly," is built into the fabric of the department, it becomes a tool for how we promote the department and treat fellow members and others. It is an indisputable truth that the most successful recruitment 'tools' are happy, busy, and proud members who feel appreciated and heard.
What has your department done to reach all demographics in the community?
In addition to the traditional recruitment activities, outlined in the previous question, and the November 1 re-launch of our very successful Fire & EMS Cadet Program, we have also begun a process to target markets that have been trending versus diminishing.
Specifically, national trending and surveying (2018 Bureau of Labor Statistics) indicates that a key to business success is offering employees the flexibility to work from home, in an effort to enhance work/life balance. Apparently, over 40% of employees with advanced degrees were working remotely, at least part-time. Couple this trend with our state's (CT) highly educated workforce, and we have a formula for rethinking the role of volunteerism as an enhancement to balancing lifestyle and career.
There are very few other volunteer opportunities that offer the diverse skills training, unique leadership experiences, flexible hours, and networking opportunities that are both transferable and valuable in any work environment, than the fire and emergency medical service. And there's the opportunity.
We've found that many of our members, after a tough day on their jobs – as educators, executives, construction workers, medical professionals, business owners, parents – actually look forward to volunteering on the ambulance, participating in a skills drill, or responding with their crew. They get so focused on the important work to be done, they can't think about anything else.
Inspired by this information, our Department's Executive Officer penned a Letter to the Editor titled: "Build Your Career Tomorrow by Volunteering Today: Rethinking the Role of Volunteering in the Age of Flexible Hours, Home-based Businesses & the Gig Economy"
Our pitch: Think of it. So, you're working from home when a 911 call is dispatched. Whether you perform CPR, climb a ladder to vent a roof, or participate in a river rescue, these experiences will act as a mental escape from your workplace stress. This type of separation is critical to getting clarity, to innovate and be more creative at work. You learn to avoid tunnel vision, and instead to focus on the range of other possibilities for successful outcomes. And that's good for business and for life.
The letter was posted in our area-wide paper, and we intend to leverage the message with additional initiatives to attract this untapped demographic that may just be waiting to be asked.
How have you used the Make Me A Firefighter campaign in your recruitment efforts?
We are currently reassessing our entire social media platform. NVFC's topical and relevant articles have been an important part of this research. NVFC profiles have been valuable touchstones to discover trending ideas on both recruitment and retention.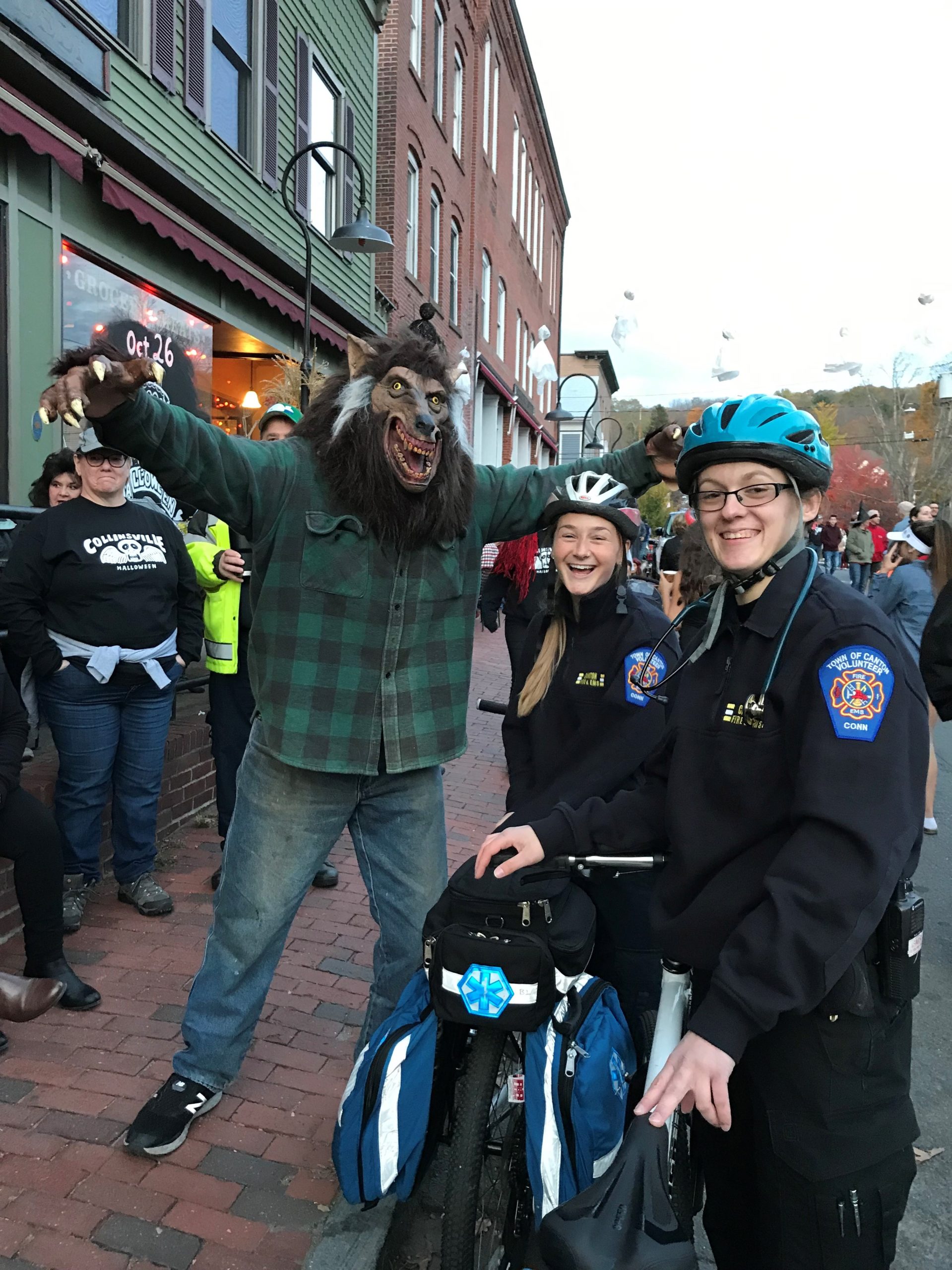 How does your department support the retention of volunteers?
Let's argue that there's a five year 'window of opportunity' where new members, busy pursuing certifications, drilling, getting into the 24/7 rhythm of responding to calls, make a decision whether to remain in the department or leave to pursue less stressful, time consuming, and dangerous interests – elsewhere.
So, if there is a limited window to encourage members to pursue a deeper, longer term view of their commitment, why not leverage all of the families that members belong to: in the department, the community, and those they go home to at night.
We have found that our department's duel fire/EMS service, where we strongly encourage cross-training relationships and communication between crews, has enhanced not only the member experience, but also retention. The decrease in fire calls, and contrasting increase in emergency medical calls, has created additional response opportunities for action-oriented firefighters. This in turn creates a more variable experience, leading to a more significant connection for both fire and emergency medical personnel.
In addition, while it may appear counter-intuitive given the significant commitment to training and responding that the fire/EMS service requires, we encourage our members to participate in town-wide community events throughout the year. The opportunity to hear enthusiastic shouts of "thank you for your service" as members march through town during the annual Memorial Day Parade or sharing their personal experiences while hosting a recruitment table at community events, further solidifies why that member joined and, more importantly, why they stay.
Moreover, because we demand so much from our members, we make a point of including their families in events to honor their sacrifice and support. Families are connected to the department through post-parade BBQs, an annual department awards banquet, summer picnics, and 'FriendsGiving' events during the holidays.
What tips or advice do you have for departments that are struggling with recruiting and/or retaining volunteers?
Understand branding – 'the promise of an experience.'
The fire/EMS service has been moving towards a more professional model of operation in training, expected behavior, strategic planning, and budgeting. Have a written and well-known zero tolerance policy for behaviors or thought patterns that may once have been acceptable as harmless – teasing is the new bullying – but now only hurt your brand.
Think of recruitment and retention as phyllo dough. You need many different layers of coordinated activities to create a finished product.
Look at what's trending geographically, socio-economically, and environmentally in your community for inspiration and new target markets. Deliberately seek out untraditional markets. Is there a pool of: stay-at-home parents with school-age kids; college/tech school students; small business owners who have flexible schedules and are looking for a different way to enhance their skills?
Putting the face of a family member, neighbor, or friend – your fire and EMS members – out in the public during community events creates an instant connection that can jump start a recruitment opportunity.
A Cadet Program is an invitation to both a young person and their parent/guardian/family.
Accept ideas from everyone, especially those with alternate (non-fire/EMS) experience. Keep people engaged by hearing every voice equally.
Be the change and the role model that you want to see.
Anything else you'd like to share?
Honor the past, but move forward in ways that break the mold.
Find resources to help with volunteer recruitment from the Make Me A Firefighter campaign department portal. View more department profiles here.