Department Spotlight: Sweetwater Volunteer Fire Company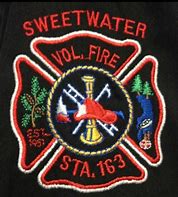 Department Name: Sweetwater Volunteer Fire Company
Department Location: Mullica Township, NJ
Department Type: Volunteer
Number of Active Volunteers: 20
Community Type: Rural
What challenges have you experienced in terms of recruiting new members to your department?
Reaching out to the community and trying to get them to commit to the schooling and [so much time] away from the family.
What methods have proven successful in recruiting new volunteers?
Social media, [utilizing] NVFC resources, and a local pizzeria putting flyers on their pizza box. Let the community know we need help.
What has your department done to reach all demographics in the community?
Reaching out to ALL age groups. You can be a firefighter, and you do not have to go into a [burning] building to be a firefighter.
How does your department support the retention of volunteers?
Retention is not a really a big issue for us. Our turn-around is very low once we get them in the door.
What tips or advice do you have for departments that are struggling with recruiting and/or retaining volunteers?
Use social media; it's a great tool when done right. Reach out to local businesses to put flyers up or include with take-home menus. Let community members know you can be a firefighter and help your department without having to go into a burning building.
Find resources to help with volunteer recruitment from the Make Me A Firefighter campaign department portal. View more department profiles here.